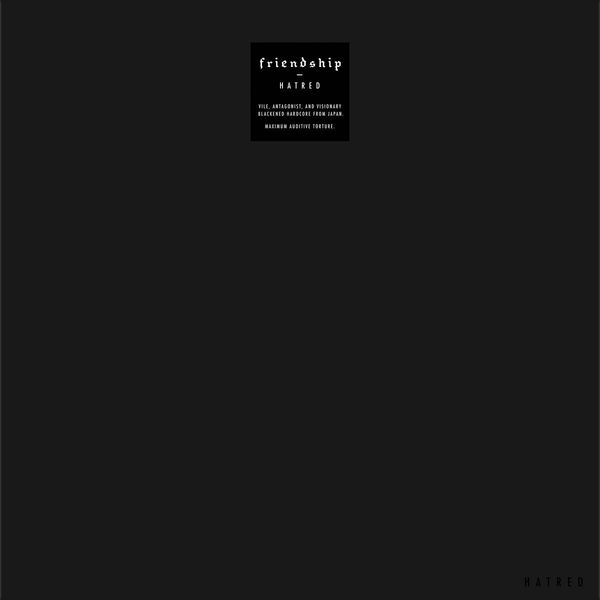 To order please add to basket and proceed to check out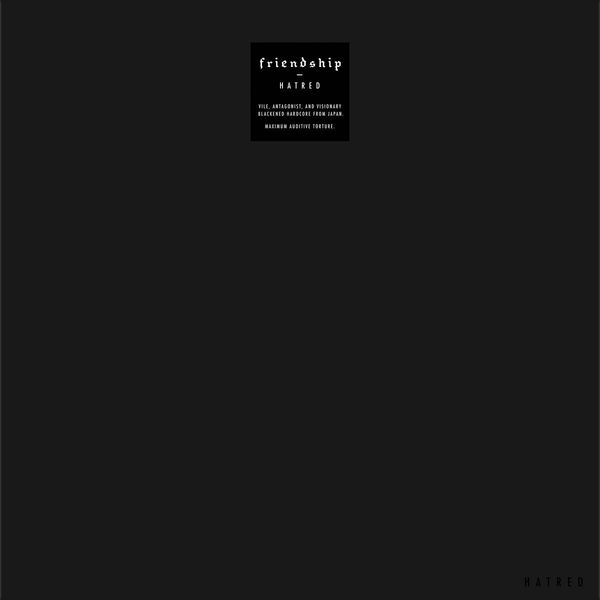 description
While Friendship's identity remains an enigma, those who have encountered their antagonistic, loud, and murky sonic world, can testify to the sheer power of the auditory torture the band creates. Friendship has previously self-released two CD EPs which sold out in a month, since reissued as I & II vinyl and cassette versions through Sentient Ruin. For their Hatred LP, the band delivers twelve caustic tracks in just over twenty-five minutes, the album recorded in their home city of Tokyo, mastered by Brad Boatright at Audiosiege.

Originally released by Daymare Recordings on CD and digital formats back in June, Southern Lord release Friendship's Hatred on vinyl today. Blackened, dark, loud, fast, and intense, fans of prior Southern Lord releases by Nails, Heartless, Dead In The Dirt, Gust, and other brutal, grinding devastation should take heed.


Having shared the stage with the likes of Full Of Hell, Sumac, Endon, and more, and having gained a reputation for extremely loud live shows, Friendship will fittingly open for the mighty Sleep in Tokyo in January. Find more info here and watch for international tour dates from Friendship to be announced in the months ahead.