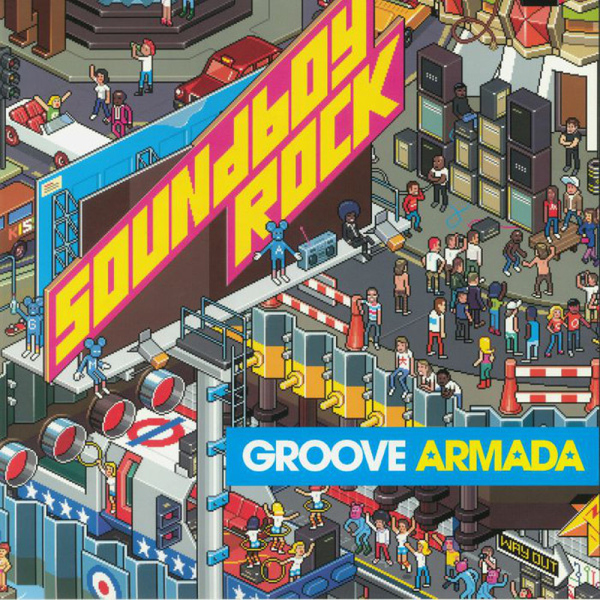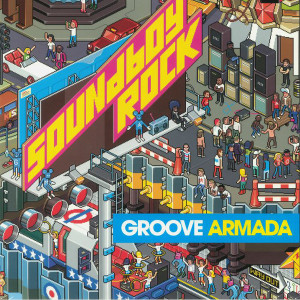 Soundboy Rock (Ltd. Pink/Yellow 2LP)
genre:
Electro / Electronic
1.
Hasta Luego Mr. Fab (Interlude)
---
3.
The Things That We Could Share
---
12.
Song 4 Mutya (Out Of Control)
---
15.
What's Your Version? (Reprise)
---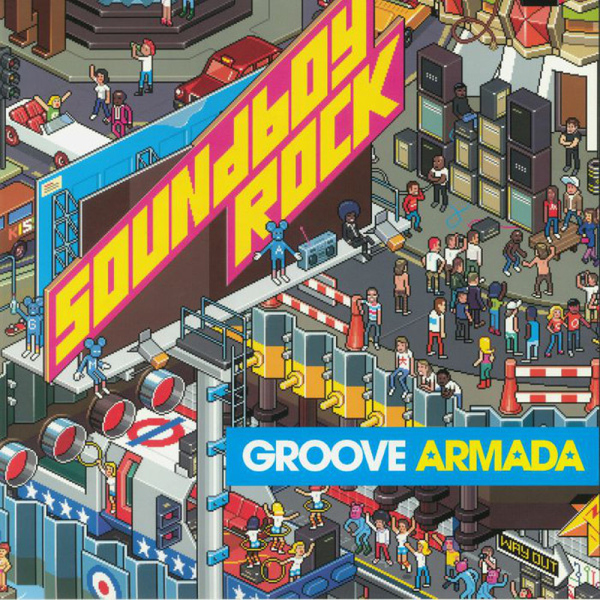 description
Audiophiles 180g Vinyl, Gatefold
Special Groove Armada 21 Edition!
Limitierte Erstauflage von 2.000 nummerierten LPs auf PINK & YELLOW Vinyl!

Groove Armadas 5. Studio-Album Soundboy Rock bietet eine fantastische, unvorhersehbare
Mischung aus Breakbeats, Trip Hop und Electronic-driven Tracks. Sogar 80er Pop und New
Wave erhalten mit Hilfe der Club-Hymne Song 4 Mutya (Out Of Control) einen kleinen Reminder!
Die Vielfalt und Kontinuität des Vorgängers Lovebox wird für diesen Nachfolger zusätzlich mit einer
aufregenden musikalischen Schwere kombiniert. Soundboy Rocks Ideenreichtum ist ein Beleg für
die großen Produktionsfähigkeiten der Masterminds Andy Cato und Tom Findlay, die so
manchen Musiker und Musik-Fan fasziniert ins Schwärmen bringen.
Wechselnde Gast-Musiker, wie Angie Stone, Candi Staton, Mutya Buena, Alan Donohoe oder
MC Stush, die der coolen Dance-Single Get Down ihre Stimme verleiht, tragen ebenfalls ihren Teil
zu diesem gelungenen Album bei.
Das elektronische Musik-Duo Andy Cato und Tom Findlay machte seine ersten gemeinsamen
Schritte in die Musikszene während ihrer Zeit im legendären Londoner Musik-Club Groove Armada, in dem sie auch ihre großen Hits wie z.B. My Friend oder Superstylin
präsentierten.
Groove Armada feiern dieses Jahr ihren 21 Geburtstag und Music On Vinyl bringt zu diesem
Anlass eine wunderschöne limitierte und nummerierte Soundboy Rock Sonder-Auflage auf PINK
& YELLOW 180g Vinyl im Gatefold-Cover mit Poster in die Shops.