The Don Tells It Like It Is
13.
Let Your Heart Be Pure
---
description
Leroy Smart the self proclaimed 'Don' carries much respect in the Jamaican musical community, he came through the Alpha boys school in Kingston that provided us with the cream of Jamaican artistic talent.
Such legends as Don Drummond,Tommy Mc Cook and Johnny Dizzy Moore to name but a few.
Leroy Smarts talent lay in his vocal attacking style that gives his lyrics and tune that extra meaning.
His best work came in the heady mid 70's working with 'The Hitmaker from Jamaica' Mr.Bunny Striker Lee.
Bunny put Leroy Smart on some of his best rhythms starting in 1973 with 'God Helps the Man' and 'Wreck up my Life'.
Other killer hits were to follow such as 'Mr.Smart','Pride and Ambition','Bad Minded People' and the attacking 'Mr.Richman'.
All tracks telling it like it is.............
We have compiled all these cuts together,every song a story in itself,told only as Leroy Smart could.
Reggae
Leroy Smart
Burning Sounds
€18.99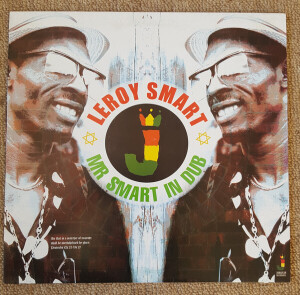 World Music
Leroy Smart
Jamaican Recordings
€13.29