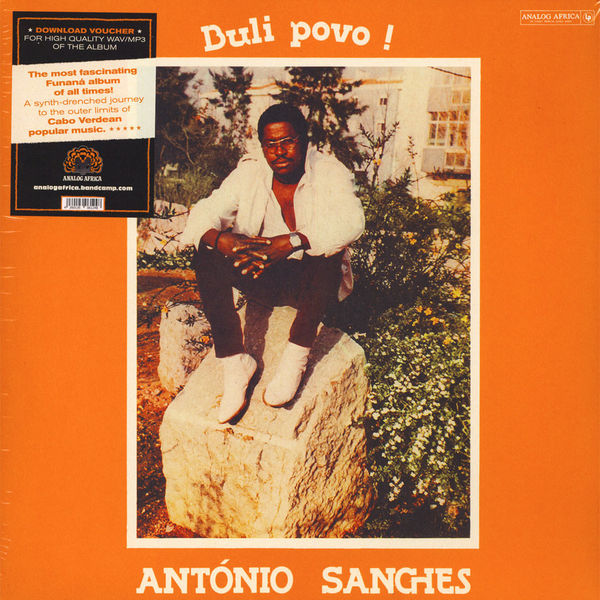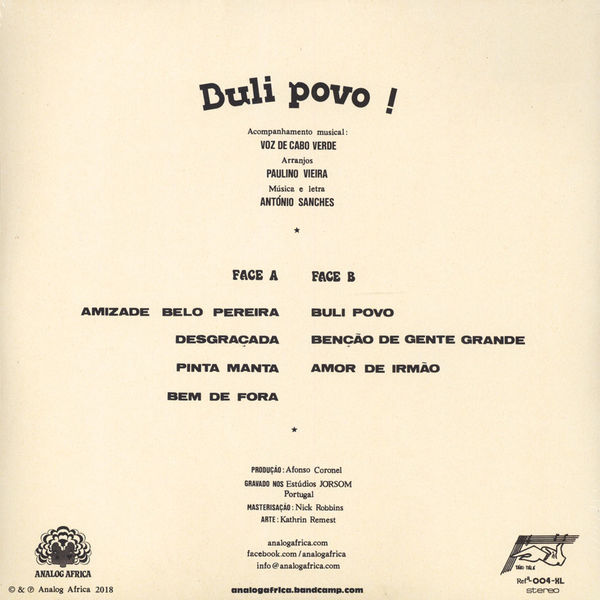 To order please add to basket and proceed to check out
3.
Benção De Gente Grande
---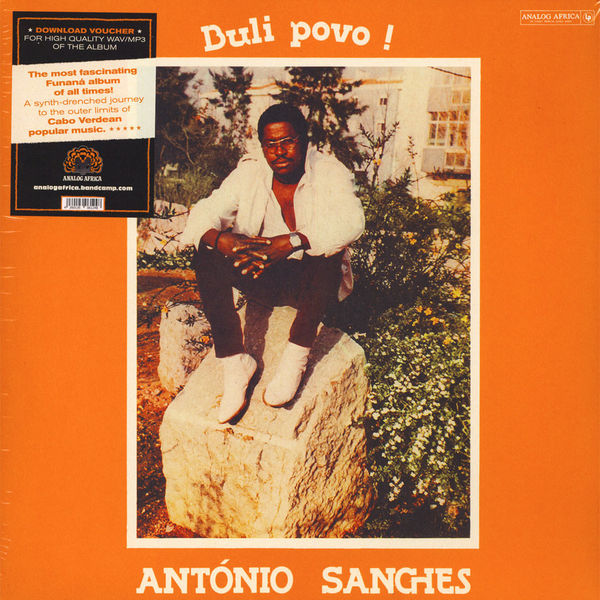 description
Analog Africa present a reissue of António Sanches's Buli Povo!, originally released in 1983..
.
Funaná, the most African of music styles from Cabo Verde, had been banned by the Portuguese Rulers. But in 1974, with independence and the birth of the Bulimundo band, everything changed. Their leader, guitarist Katchás, believing it was time for a new approach, decided to dig deep into the ancient rural roots of funaná and modernize it with a full-band electrified setting. The idea gave birth to a whole new chapter in the already rich Cape Verdean musical landscape. A group of equally adventurous and talented young musicians with a renewed sense of pride spread across the cities of Lisbon, Paris, and Rotterdam followed the path and with the help of out of space synthesizers, electric guitar pedals, and all kinds of studio effect created their own renditions of funaná music. One of these musicians was António Sanches who recorded Buli Povo!, the strangest and yet most fascinating funaná recording to emerge from this period. Recorded in Lisbon with the legendary Voz de Cabo Verde in 1983, the album is a synth-drenched journey to the outer limits of Cabo Verdean popular music, which had remained off the musical radar until now. It was only in recent years, as interest in vintage Cabo Verde music started to grow, that rumors began to circulate about the strange brilliance of his synth-driven journey into the heart of funaná. Impossible to find for many years, the sound of Buli Povo! is just as arresting and mesmerizing today as it was on the day it was released. It has just taken us thirty-five years to catch up with António's vision. Deluxe gatefold sleeve.