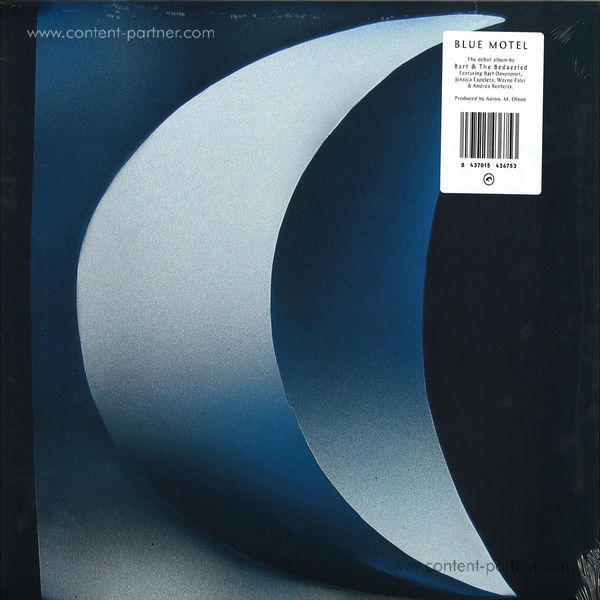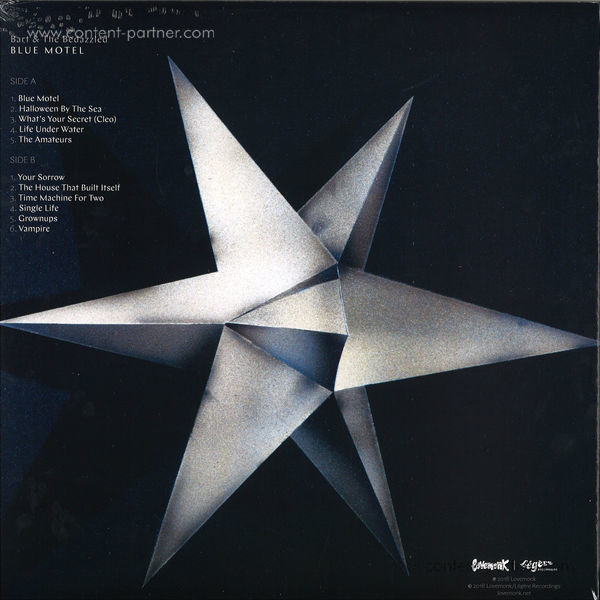 Blue Motel (LP)
genre:
Soft Rock / Pop Rock
To order please add to basket and proceed to check out
3.
What's Your Secret (Cleo)
---
7.
The House That Built Itself
---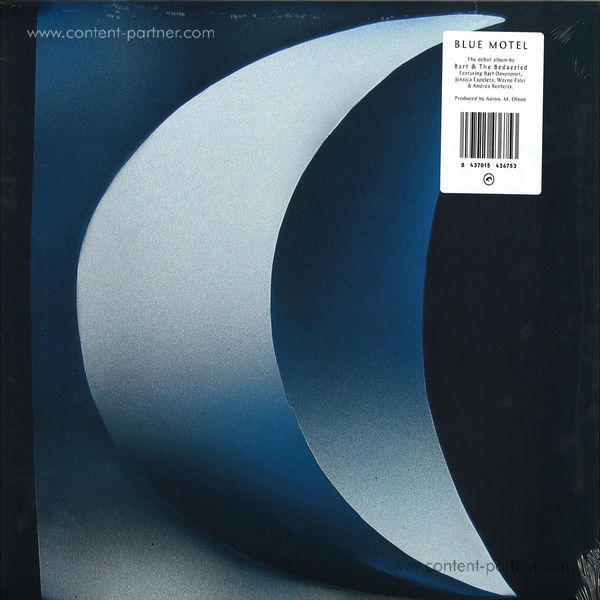 description
Das Debütalbum der neuen band um bART DAVENPORT als CD und LP (bedruckte Karton-
Innenhülle) auf LÉGERE RECORDINGS.
Der Kalifornier BART DAVENPORT muss dem Indie-Fan nicht vorgestellt werden, sechs Alben
veröffentlichte er seit 2002 auf Labels wie MUSHROOM PILLOW, ANTENNA FARM und TAPETE,
spielte zusammen mit JONATHAN RICHMAN, JOHN LEE HOKER oder KINGS OF CONVENIENCE
und tourte wiederholt in ganz Europa. Nach seinen alten Bands THE LOVED ONES, THE KINETICS
oder HONEYCUT hat DAVENPORT in Los Angeles jetzt mit Gitarrist WAYNE FALER (DREAM
BOYS), Bassistin JESSICA ESPELETA (L.A. TAKEDOWN) und Schlagzeuger / Percussionist
ANDRES RENTERIA (JOSE GONZALES) eine brandneue Formation gegründet. Das Quartett
verbindet DAVENPORTs Blue-Eyed-Soul-Stimme mit der gemeinsamen Liebe zu eleganten
Eighties-Sounds á la PREFAB SPROUT und STYLE COUNCIL. Die zehn Songs auf "Love Motel"
ziehen einen Bogen von anglophilem Pop zu den US-Westcoast-Sounds der 60er und 70er, auch
Melancholie der Schule MORRISSEY / MARR scheint gelegentlich durch. Auf einer eigenwilligen
Zeitachse zwischen Sechzigern und Achtzigern bewegen sich die elf von AARON M. OLSON
(L.A. TAKEDOWN) produzierten Songs, die gelegentlich durch Synth- und Saxofoneinsätze
veredelt wurden. "Blue Motel" ist ein starkes Popalbum mit wehmütiger und surreal-cineastischer
Grundstimmung. Es erscheint in Kooperation mit LOVEMONK und BURGER RECORDS.