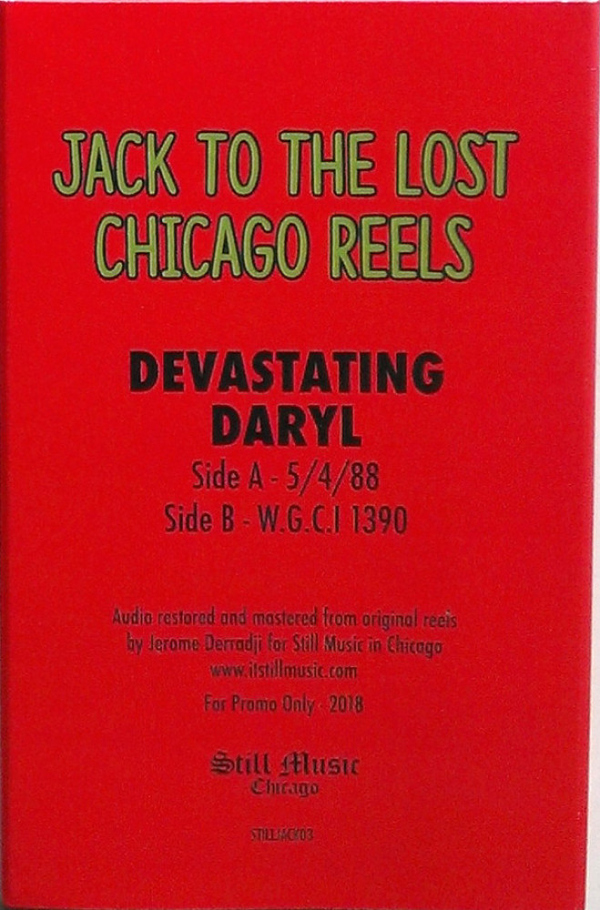 J / Jack To The Lost Chicago Reels (Devastating...
To order please add to basket and proceed to check out
description
Real 'House' Music created by the founder of House Music Frankie Knuckles for WBMX June 25, 1986. (A & B).

Back in August 2017, Jerome Derradji received a call by one of Chicago's most renowned record dealer.
It went like this: 'Hey Jerome, I've got all these reel to reel tapes of Chicago House stuff. You want to take a look'
Less than 24 hours later, more than 160 reels were purchased and safely hauled back to the Still Music office and Jerome got to work.
In fact, these reels - that were lost for more than 20 years - contain some incredible stuff that we'll be releasing in the years to come but right now it's time to Jack!

Around 50 of these tapes are Dj Mixes that were broadcasted on WGCI and WBMX in the mid to late eighties mostly with the Hot Mix 5.

So Jerome decided to start a series of cassettes titled JACK to share the absolute greatness of these mixes (and to raise enough funds to finance the transfer and licensing of the more crazy stuff that's in the stack of reels)

Here is our first series with mixes from Frankie Knuckles, Steve 'Silk' Hurley, Chicago mystery - Devastating Daryl and a few 'unknown' mixes that were too essential to skip.

These mixes were played on the radio only once and were lost until today. This series is an absolute window back to the heydays of Chicago House music.

All the mixes were professionally transferred and remastered to the best of our abilities.