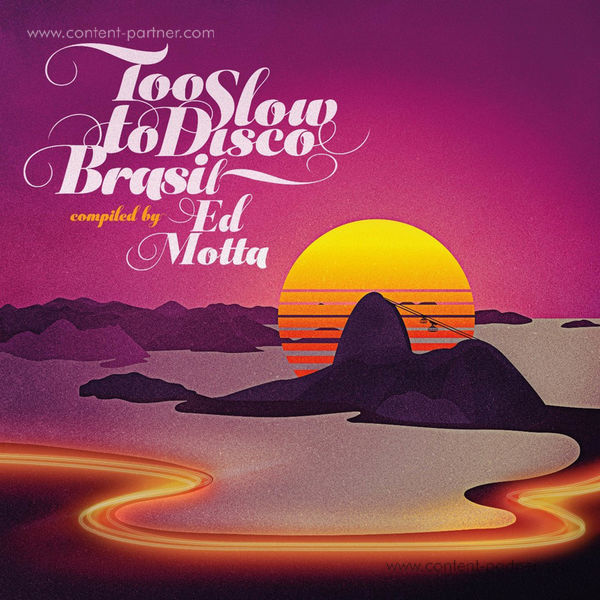 Too Slow To Disco Brasil (2LP+MP3)
1.
Quero Pouco, Quero Muito
---
6.
Toda Manhã Brilha O Sol
---
11.
Se Eu Te Pego De Jeito
---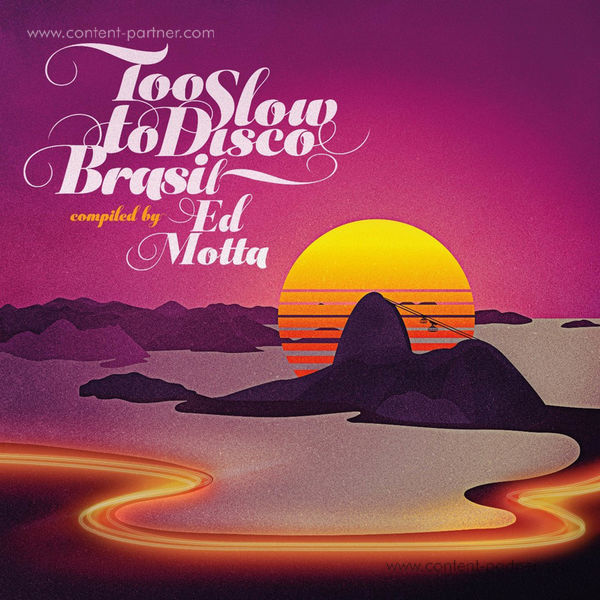 description
"Too Slow to Disco Brasil" taucht tief ein in die oft übersehene Seite brasilianischer Music: Brasilianischer Soul, Funk und AOR kompiliert von Ed Motta!

"Dies ist ein Trip in den Sonnenuntergang in Rio de Janeiro, Los Angeles, Miami, Hawaii. Aloha!" Ed Motta

Ed Motta, der junge Neffe der legendären brasilianischen Soul-Ikone Tim Maia wirbelte bereits in den 80ern mit seiner ersten Band mächtig Staub auf und landete prompt einen Hit in der "Carioca" Soul Szene. Bis heute hat Ed 15 Alben veröffentlicht und springt dabei von Genre zu Genre, was ihn zu einem der ausgebufftesten Musiker und Kuratoren der Gegenwart macht. Die Künstler, die Ed Motta auf "Too Slow to Disco Brasil" versammelt, beinhalten obskure Figuren wie Carlos Bivar oder Gelson Oliveira & Luiz Ewerling, deren Songs von privat gepressten Alben stammen - so rar, dass sie nicht einmal auf Discogs gelistet sind! Darüber hinaus schuf Ed ein regelrechtes Pantheon brasilianischer Musikhelden wie Rita Lee (die Teil der legendären Os Mutantes war), Cassiano (einer der Gründer von Bossa Trio und Os Diagonais) und Plattenmillionäre wie Roupa Nova, liebevoll "Toto Brasiliens" genannt (wer hätte bitte gedacht, dass dies im Jahr 2018 ein Kompliment ist). Und wie immer bei der Too Slow to Disco Reihe sind auch einige Unbekannte dabei, die aber stets Megahits abliefern.
Brasil
Ed Motta / Various Artists
HOW DO YOU ARE?
€29.99