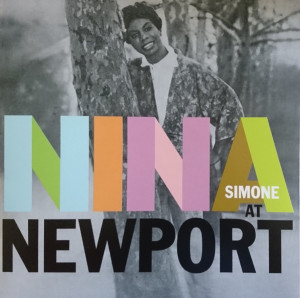 4.
You'D Be So Nice To Come Home To
---
7.
In The Evening By The Moonlight
---
description
Als dieses Album 1960 auf dem Newport Jazz Festival live aufgenommen wurde, hatte NINA SIMONE mit ,I Loves You, Porgy" gerade ihren ersten Top-20-Hit gehabt, aber das hier zu findende "Porgy" (geschrieben von Jimmy McHugh und Dorothy Fields, am bekanntesten für "I Can't Give You Anything But Love") ist eigentlich eine Fortsetzung von Gershwins Originalversion der Geschichte.

Weitere Höhepunkte sind "Flo Me La", ein afrikanischer Gesang, und "Little Liza Jane", ein afroamerikanischer Folksong.

Eine wirklich wunderbare Live-Performance von einer der originellsten Stimmen der Musik des 20. Jahrhunderts.