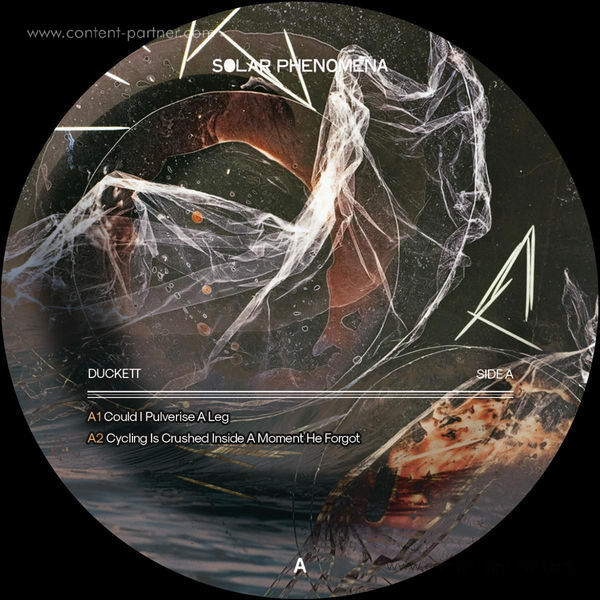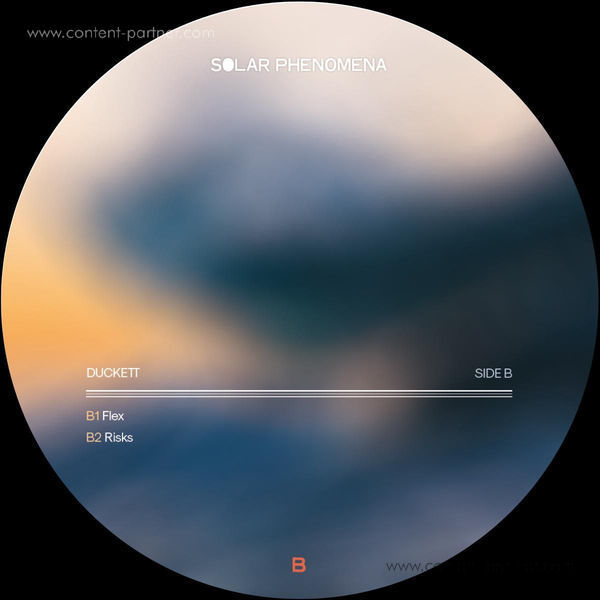 To order please add to basket and proceed to check out
1.
Could I Pulverise A Leg
---
2.
Cycling Is Crushed Inside A Moment He Forgot
---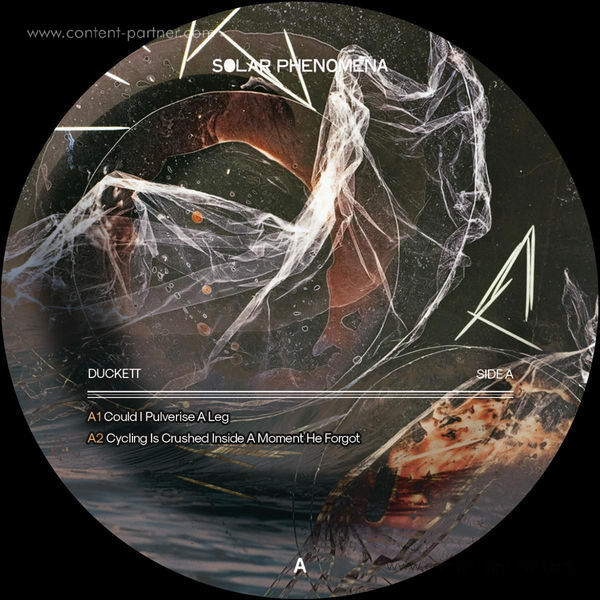 description
Solar Phenomena keeps up a busy schedule with the third EP of 2018. This one comes from cult UK artist Duckett who's past collaborations include Tom Demac, Grimes Adhesif and Leif. Recently he has served up solo EPs for labels like Galdoors, UntilMyHeartStops and Wisdom Teeth. Mixing up elements of IDM, techno and ambient, he is a sculptor of timeless tracks that come from another world.

'Could I Pulverise A Leg' opens up the EP with trippy synths falling down the face of the track, with minimal drums and corrugated bass racing below. It's the sound of space travel in turbulent times. 'Cycling Is Crushed Inside A Moment He Forgot' is more sparse, with watery keys and curious melodies drifting about above another barely there groove. It's heavenly, celestial stuff that places you in a microbial world of neon colours and beautifully alien sounds. 'Flex' is more for the club, with broken mechanical drums and fractured vocal sounds all grinding together to make for something truly new and original sounding. 'Risks' then rounds out the EP with edgy ambience and coarse hits, swirling pads and an ominous suspense that keeps you engaged throughout. It rounds out a hugely inventive EP.