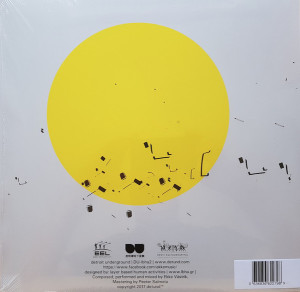 description
A modular synthesiser and an urge to find interesting tones, textures and timbres...
ekke 's second LP Klangfarbenmodular is due to bevreleased by Detroit Underground . It is electronic music with compositions that deal with abstract textures, glitchy beats, nostalgic synth melodies, and sound design. Like the title of the album suggests, one of the main interests for ekke has been finding different interesting tone-colours, textures and timbres. Second very important inspiration for ekke while composing this material was his instrument - modular synthesiser. He has been studying free improvisation and composition on that instrument for years and the instrument has become like a good friend and music teacher for him.
The album was composed and recorded during 2015-2017. Most of the material has been recorded as studio jam sessions. All the pieces have then gone through many reincarnations. Although most of the material comes from machines, there is a track where all the sounds are field recordings registered in Tallinn, Estonia, which is a current home for ekke .