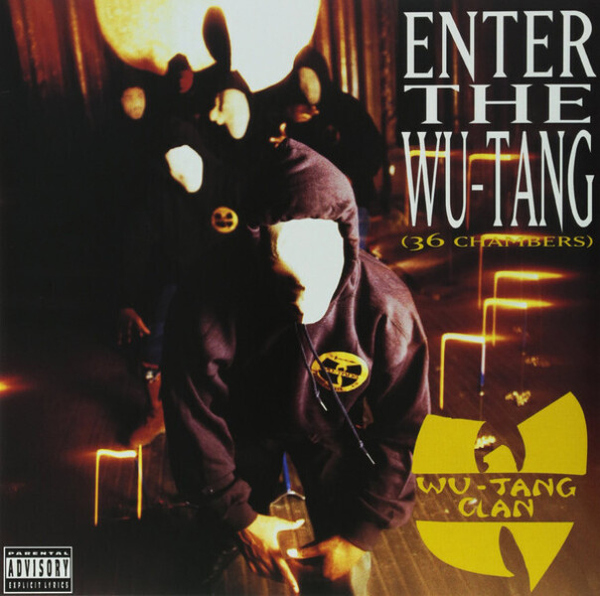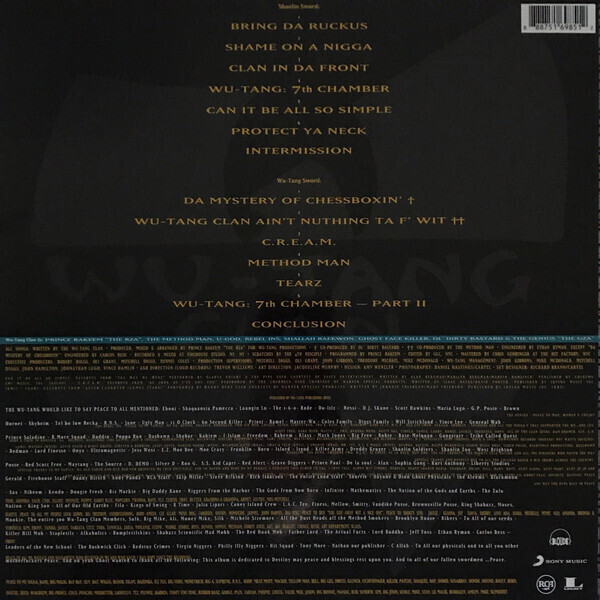 Enter The Wu-Tang (LP repress 2016)
To order please add to basket and proceed to check out
6.
Can It Be All So Simple
---
7.
Protect Ya Neck (Intermission)
---
9.
Da Mystery Of Chessboxin'
---
10.
Wu-Tang Clan Ain't Nuthing Ta F' Wit
---
14.
Wu-Tang: 7th Chamber - Part II
---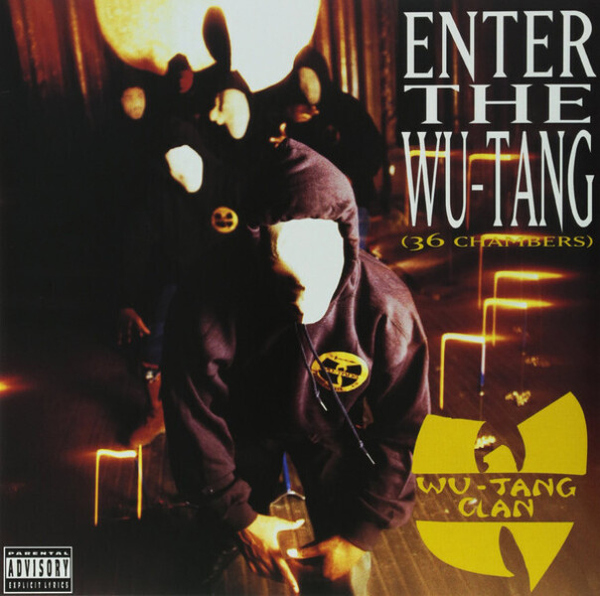 description
When The Wu-Tang Clan dropped their debut LP in 1993 they created a blueprint for Hip- Hop for years to come. The album was immediately recognized as a landmark album, with its raw production and explicit lyrics drenched in martial-arts symbolism and humour.

The group, obviously fond of kung-fu movies, renamed their Staten Island home base 'Shaolin' as a tribute to their favorite 1978 movie The 36th Chamber of Shaolin. Musical mastermind and ringmaster The RZA used loads of sound bites and samples from kung fu movies for his bleak, raw Wu-Tang sound.

The Wu-Tang Clan collective proved a creative crew, releasing many solo albums of their core members (most notable: Method Man, Genius/GZA, Raekwon, Ghostface Killah and the late Ol' Dirty Bastard!), yet the success of their first album as a group was never to be topped.

While it's safe to say you can't even measure the heaviness of the Wu-Tang's landmark debut, we tried to come as close as we could with a limited edition of 3000 numbered copies on 180 gram transparent vinyl.