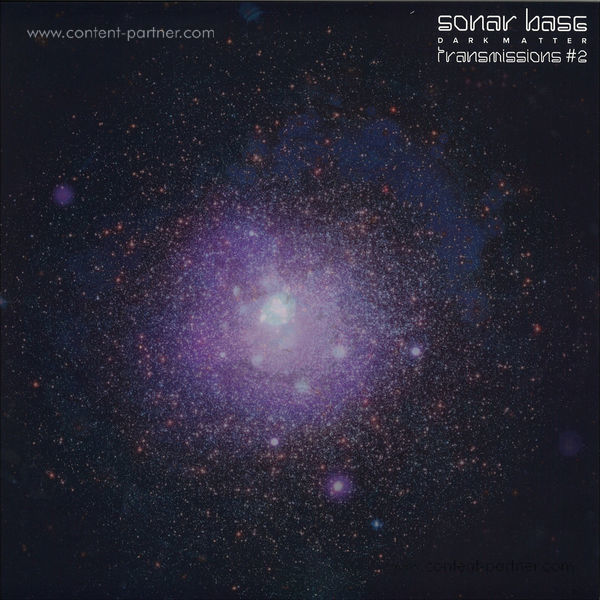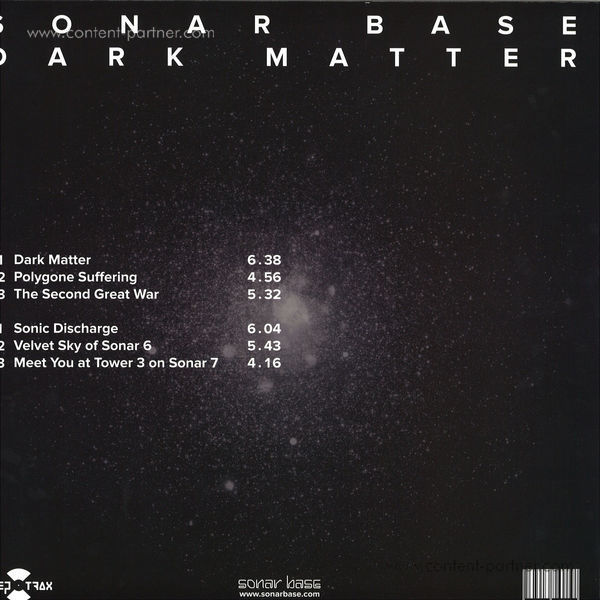 Dark Matter
genre:
Electro / Electronic
To order please add to basket and proceed to check out
6.
Meet You At Tower 3 On Sonar 7
---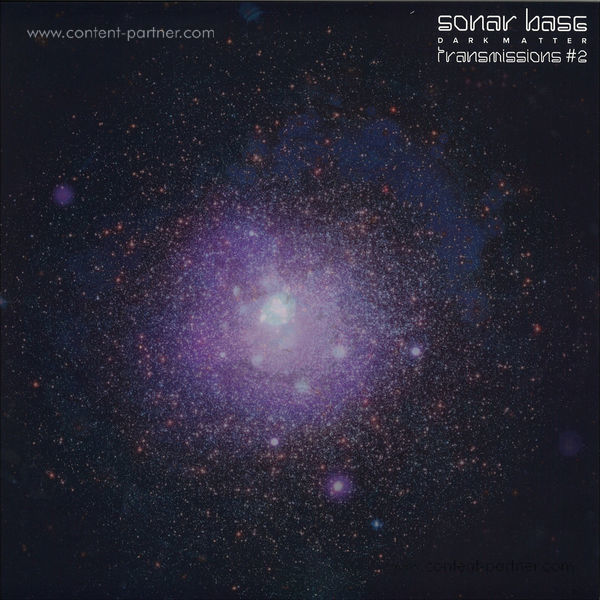 description
After the sublime triple 12' re-issue of the 'Sonar Bases 4-10' album on Deeptrax Records, it's now time for the second installment in the Sonar Base Transmissions Series: the album 'Dark Matter'. All 6 tracks were produced by Frank De Groodt around 2004/2005 and were only released in the inner circle, never released on vinyl. This mini LP still sounds as fresh as it was produced 13 years ago, experimental on the drums and synths.

When listening to 'Sonic Discharge' and 'Velvet Sky of Sonar 6', the link with Drexciya is easily made. Sonar Base takes you further into outer space territory with the dark sounds of 'Polygone Suffering' and the title track 'Dark Matter', there is the clear IDM feel of tracks like 'Meet You at Tower 3 on Sonar 7'.

Dark matter is a hypothetical type of matter distinct from baryonic matter (ordinary matter such as protons and neutrons), neutrinos and dark energy. Dark matter has never been directly observed, however, its existence would explain a number of otherwise puzzling astronomical observations'

The mini LP is limited to 400 black versions and 100 on limited edition purple marbled vinyl, pressed by Deepgrooves and fully remastered by Thee J Johanz. You know the drill!