To order please add to basket and proceed to check out
description
Following the success of last years reissue of Vox Populi!'s Aither, Emotional Rescue returns to the French / Persian band with the first of two albums selected from their considerable archive. First, their experiments between 1984 and 1989 in what are essentially pre-Aither sessions, Magiques Creations is in essence, an album of the imagination. Self-labeled as an ethno-industrial project, Vox Populi!'s recordings act as a document of the bridge between their earlier industrial influenced output through to a more cerebral, ethnic oeuvre. The collection highlights the movement through 1985's Myscitismes and 1987's Half Dead Ganja Music towards Aither, with a darker, edgier sound mixed with increasingly lighter, ethereal touches.
On pieces like Joue Joue, Miss October and Ankaboot the synergy is apparent. Mithra's vocals align with organ and synthesiser to set gothic-noir scenes, while the heavy kick of Tchi Tchi Vox and Jube Man, with sax and distortion clearly pre-dating Aither, propel to the more experimental DJs. Against this Nazareman, Bedroud and Deltangui explore the increasily ethno side of the band. As the album unfolds however, it's not about single pieces, but a cohesive whole and the process and flow. Ethnic influences float around rhythm box, as hand percussion, guitar, tar and tapes warm the mind and lilting vocals seep inside. The collective nature of the band's recording is witnessed, but the pieces work together perfectly. The process of making music, constantly evolving a sound of their own has left a trove of music to examine. Working closely with Axel and Mithra some thirty years later brings out it's own vibrations.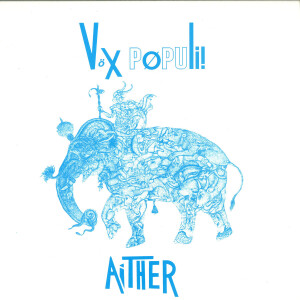 Electro / Electronic
Vox Populi!
Emotional Rescue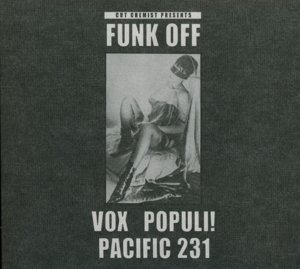 Unknown
vox populi!
a stable sound