To order please add to basket and proceed to check out
description
Brotherhood Sound System Records is back with the third solo EP on the label, this time coming courtesy of Swedish producer and electronic mastermind Nils Krogh, aka Arkajo.

He's made his mark on the dance music landscape as one half of the revered House, Techno and Electronica duo Genius Of Time, releasing on labels such as Aniara Recordings,
Running Back and Royal Oak.

The lead track on the EP, 'Panacea', is a prime demonstration of Krogh's ability to manipulate percussion whilst showcasing his well refined talents in the studio. Opening with thunderous kicks, off-kilter percussion and ominous atmospherics, the track quickly transitions into a stripped back club record with thick hats and claps underpinned by a brooding sub.

Elements begin to drift in and out as another horizon is teased, before the beat crescendos and sharply falls into a percussive heavy, head-nodding cut that introduces more
hits and undertones as it rolls on, drawing the listener further in.

On the flip, Krogh drops two tracks that are aptly named after his love for using tape decks in his productions. First up is 'Tape 8', a hypnotic cut of Dub-Techno inspired electronica, with rolling kicks and intelligent percussion layered neatly under delayed synths and tripped out sounds.

The pace is set in place by a carefully crafted off-beat hat and further reverb soaked percussion, allowing the track to explore deeper sonic territories as it progresses. Finally, 'Tape 15' takes things down a more minimalistic route, with repetitive and compelling percussive patterns sitting alongside drifting atmospherics.
A continuous but modulated synth loop pushes forward until a subtle clap pulls the track together as it moves forward.
Once again, we'd like to thank everyone supporting the label and the artists we represent.
Deep House
Various Artists
Brotherhood Sound System
€9.65
Tech-House
Various Artists
Brotherhood Sound System
€9.65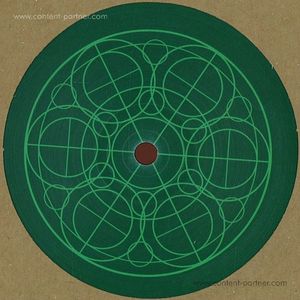 Deep House
Silas & Snare
Brotherhood Sound System
€10.49