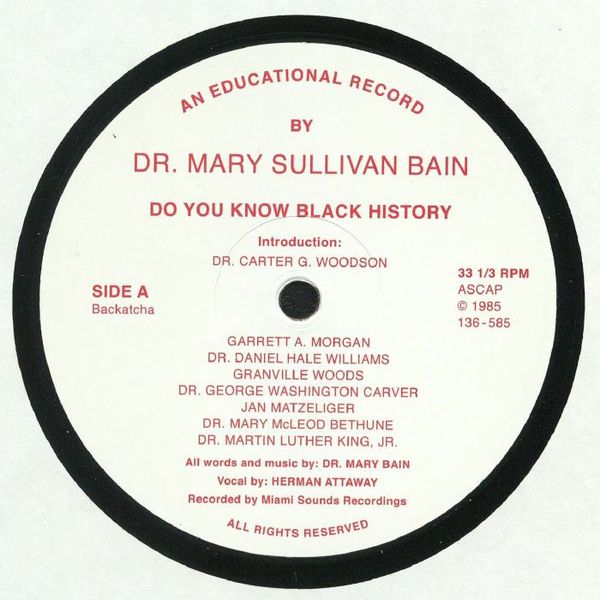 Do You Know Black History
To order please add to basket and proceed to check out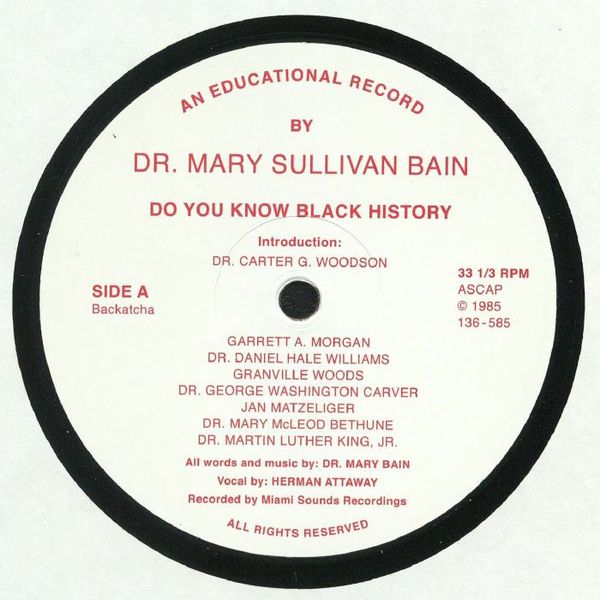 description
Recorded in Miami in 1985 by a school teacher and originally released as a self-published single for educational purposes, copies of 'Do You Know Black History' did not circulate much further than Florida's public school libraries and the record has been shrouded in mystery up until now.

Dr Mary Sullivan Bain recorded the song to be used as an educational and motivational tool in the Miami-Dade public school system she taught in.

Produced with no label constraints, this cross-genre grail sits comfortably in many boxes... 808's, bass synths, deep chords, live percussion and effects dubbed into the mix. The production leans towards the electronic diy framework that informed the local sound on the Miami south side. Whilst the categories are blurred what's clear is that Bain was thinking outside of the box. Official 12' reissue from Backatcha Records.