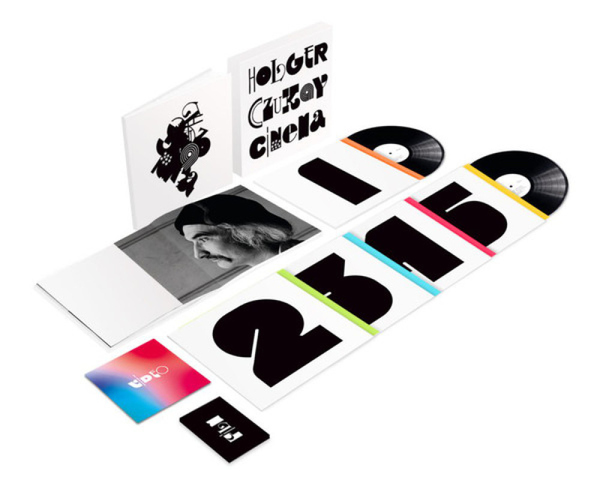 Cinema (Deluxe 5LP+DVD+MP3 Retrospective Boxset)
5.
Oh Lord Give Us More Money
---
12.
Witches Multiplication Table
---
13.
On The Way To The Peak Of Normal
---
18.
Full Circle R.P.S. (No. 7)
---
29.
We Can Fight All Night
---
30.
Through The Freezing Snow
---
31.
Breath Taking (With Karlheinz Stockhausen)
---
35.
Krieg Der Töne (Sound Wars)
---
37.
Holger On His First Video Recording
---
description
Die musikalische Reise beginnt mit der Jazz-Nummer »Konfigurationen«, bisher unveröffentlicht, die der "universale Dilettant", wie Holger sich selbst zu bezeichnen pflegte, 1960 mit seinem Jazz-Quintett aufnahm. Es folgen Experimente, musikalische Meditationen, Meilensteine, Stolpersteine, Hits, Raritäten und Ausgegrabenes. Die noch vor Can entstandenen Stücke unter dem Projektnamen Canaxis 5 etwa (mit Rolf Dammers), die 1969 heimlich im Stockhausen-Studio aufgenommen wurden und hier – längst vergriffen – nun ihre Auferstehung feiern, die sich über vier Jahrzehnte streckenden Solo-Arbeiten (wie das zeitlos-tanzbare »Cool In The Pool«), Kollaborationen mit Brian Eno und Cluster, das Projekt Les Vampyrettes (mit Conny Plank) oder Produktionen mit der japanischen Sängerin Phew (mit Plank und Jaki Liebezeit) – und nicht zuletzt die Songs der Jah Wobble-Kollaboration »Full Circle« (ebenfalls mit Liebezeit), die Holger rückblickend zu den Höhepunkten seines kreativen Schaffens zählte. In allen diesen Klängen zeigt sich, wie vielseitig und erfinderisch Holger Czukay als Künstler war – und wie tief seine unkonventionellen Ansätze sich denn unzähligen Zusammenarbeiten einschrieben. Exklusiv liegt sein Film »Krieg der Töne« aus dem Jahre 1987, den er vertonte und in dem er gleich auch noch die Hauptrolle übernahm, liegt auf DVD bei. Die Box lädt dabei auch zu einer musikhistorischen Reise ein, illustriert sie doch anhand von Holgers Lebensweg gleich mehrere musikalische Epochen. Der frühe Jazz der BRD, die Innovation der Krautrock-Ära, das Bad in diversen neuen Wellen, die elektronischen Experimente: Holger war überall dort zuhause, wo etwas passierte. Und er hat Spuren hinterlassen. Zwischen Linernotes, raren Fotografien, einem Zeitstrahl und diskografischen Angaben tauchen im aufwändigen Booklet des Boxsets immer wieder Statements und Anekdoten von Musizierenden, die ihre Wertschätzung zum Ausdruck bringen oder in Erinnerungen an einen großen Künstler schwelgen.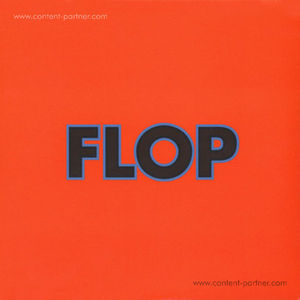 Rock
Holger Czukay
grÖnland
€19.99
Rock
Holger Czukay
grÖnland
€22.99