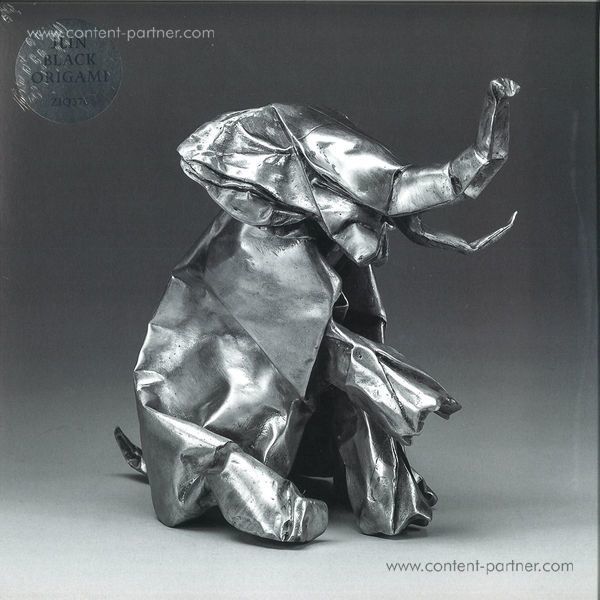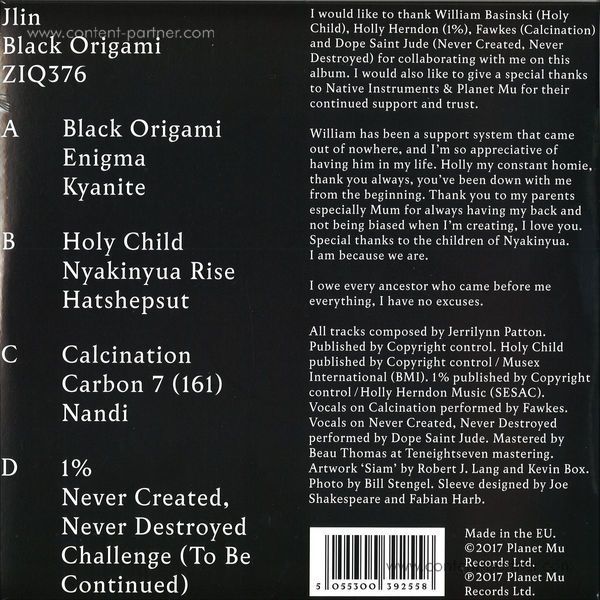 11.
Never Created, Never Destroyed
---
12.
Challenge (To Be Continued)
---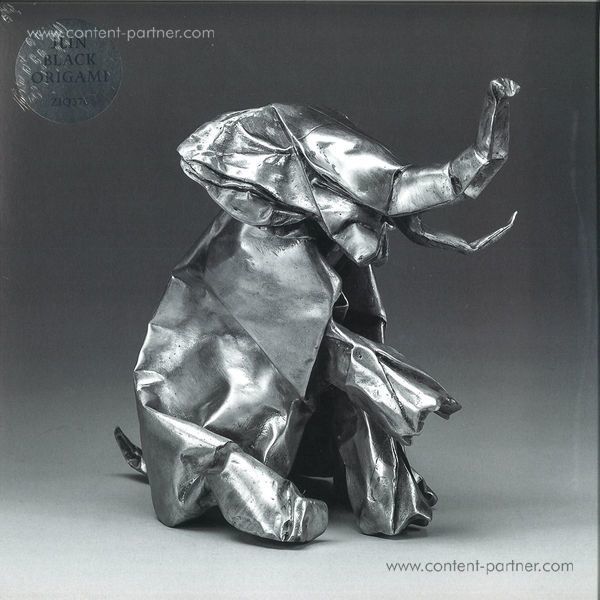 description
Jlin follows up one of 2017's very best 12"s with her brand new and hugely anticipated long-player for Planet Mu, Black Origami. Continuing the peak time dancefloor devastation left behind by her debut Dark Energy, Black Origami comes on in double strength with an A list of collaborations including William Basinski (!!), Holly Herndon, Dope Saint Jude, Halcyon Veil's Fawkes plus Indian dancer and movement artist Avril Stormy (with whom Jlin previously collaborated at Unsound festival). No matter which way you approach it, Jlin's Black Origami is one of the most fast-paced, disorientating and above all else gut-wrenchingly exciting records you are gonna come across bar none.