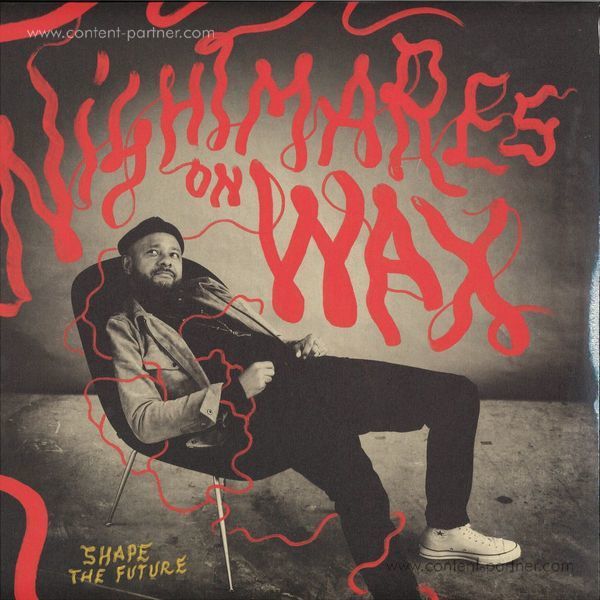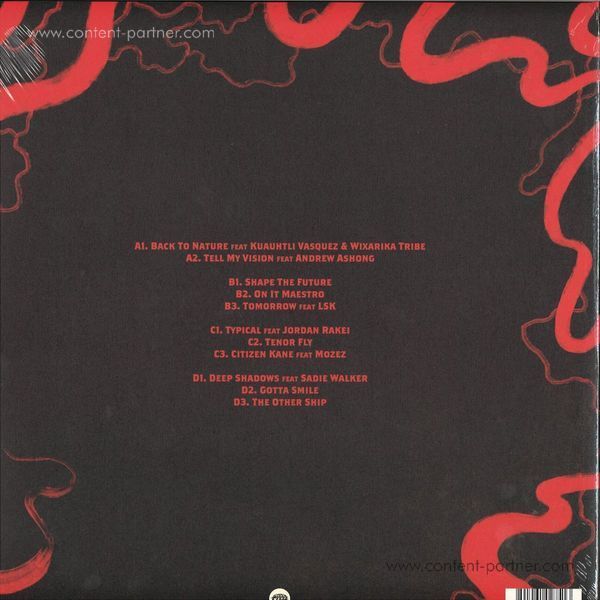 Shape The Future (Gatefold 2LP+MP3)
1.
Back To Nature Feat Kuauhtli Vasquez & Wixarika Tribe
---
2.
Tell My Vision Feat Andrew Ashong
---
6.
Typical Feat Jordan Rakei
---
8.
Citizen Kane Feat Mozez
---
9.
Deep Shadows Feat Sadie Walker
---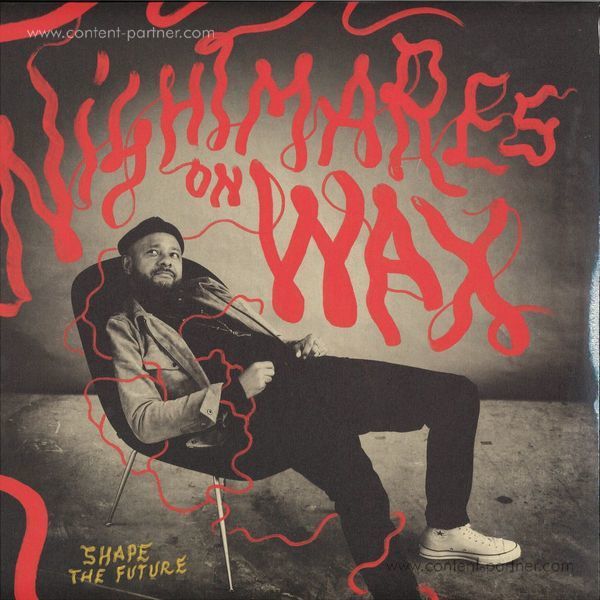 description
Noch immer steht der Name Nightmares On Wax für eine einzigartige Mischung aus Hip-Hop und Soul, aus Dub und Club-Sounds – und auf "Shape The Future" klingt diese nun schon über Jahrzehnte hinweg perfektionierte Gratwanderung so flüssig und schlüssig wie nie zuvor. Inspiriert von zahllosen DJ-Sets und Studio-Sessions in ganz unterschiedlichen Ecken der Welt, untermauert Nightmares On Wax mit diesem neuesten Sound-Update abermals seine Ausnahmestellung in der elektronischen Musiklandschaft. Auf die bereits veröffentlichte erste Auskopplung "Back To Nature", die mit schamanistisch klingenden Vocals die Verbindung zwischen Mensch und Mutter Erde adressierte, folgte die brandneue Single "Citizen Kane", für die George Evelyn als Vokalgäste Mozez und Allan Kingdom (u.a. Kanye West, Flume) an seine Seite geholt hat, und die belegt, was für eine Reise und Entwicklung George im Verlauf seiner einflussreichen Karriere zurückgelegt hat. Indem er noch mehr als zuvor auf tiefschürfenden, in Gospel-Sounds getränkten Hip-Hop setzt und seine ganze Erfahrung als Producer durchschimmern lässt, trägt der neue Track noch immer den unverkennbaren klanglichen Stempel von Nightmares on Wax.