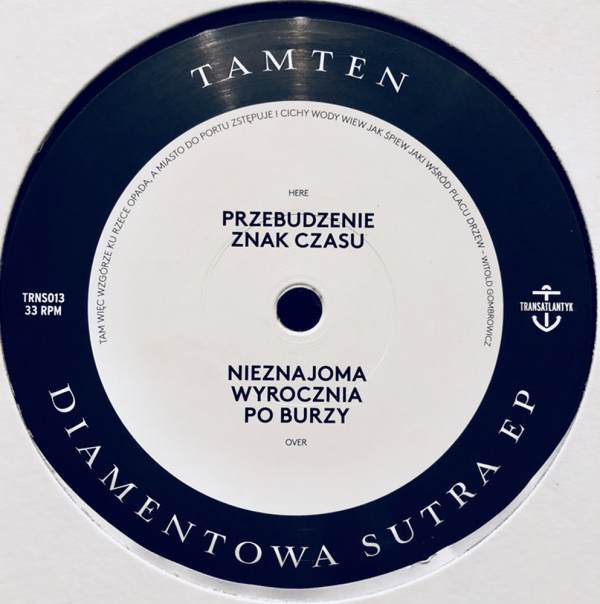 Diamentowa Sutra Ep
genre:
Electro / Electronic
To order please add to basket and proceed to check out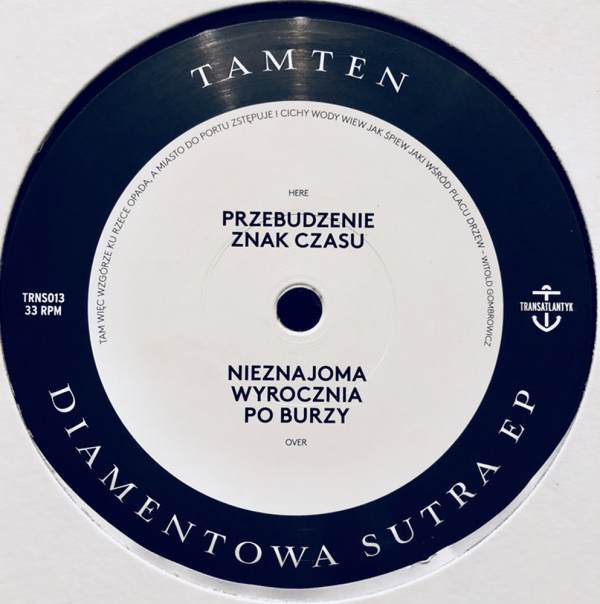 description
No matter where the winds may blow, what storms may come or what pirates will do, the Transatlantyk ship is still sailing.
Navigated for the last three years by Zambon out of Berlin, ultimately avoiding the shallow waters of the generic and constantly patrolling the seas in search of exciting sounds.
After all that sailing the label just had to replenish its ranks with some fresh faces - those still capable of voyaging into the unknown.

Joining the crew is a young gun TAMTEN, who by day serves as a vinyl pusher in Warsaw's finest Side One record store.
What he does by night is not the matter of this short text, but we are sure he does a lot of it.
Hence his love for all things distant - from subaquatic pads and floating riffs, to new-age-y siren voices, otherworldly effects and percussion drenched in reverb.Â

There is a lot of similarly distant, sun-bleached material on this five tracker, full of a druggy and hippy Balearic feel.
Beautiful ambient jam 'Przebudzenie' is the stand out track, but 'Znaki Czasu' is equally as good with its simple, yet memorable melody, reminding of dawns and sunsets on some God forsaken beach.
Sultry deepness of 'Nieznajoma' is followed by enchanting digital exotica of 'Wyrocznia' and wavey trip-hop cut 'Po Burzy'.

Overall its one of the strongest EPs that Transatlantyk managed to co-opt into its growing catalogue. Definitely one for the dreamers.