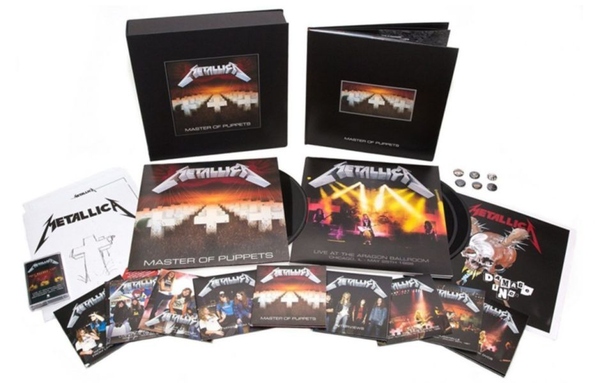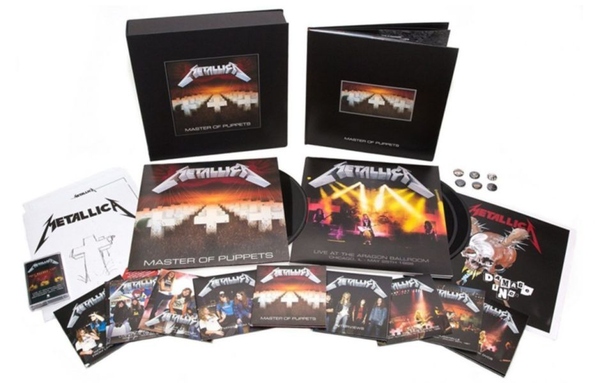 description
Nach dem Erfolg der "Kill em' All" und " Ride The Lightning" Boxsets erscheint nun: "Master Of
Puppets", unter Fans DAS Album von Metallica, jetzt komplett remastered und in vier verschiedenen
physischen Formaten erhältlich!
Die Expanded und Deluxe Editionen beinhalten unveröffentlichtes Material, u.a. Demos, Rough Mixes,
Videos, Live Mitschnitte, Interviews, Fotos und mehr
Master of Puppets (Remastered) - Deluxe Box Set
Das nummerierte Deluxe Box Set beinhaltet drei Vinyls (inkl. MP3 Download Cards), zehn CDs,
zwei DVDs, ein Tape, ein Hardcover Buch mit 108 Seiten und bisher unveröffentlichten Fotos,
handgeschriebene Lyrics in einem Folder, ein sechsteilges Button Set und eine "Damage, Inc." Lithographie.