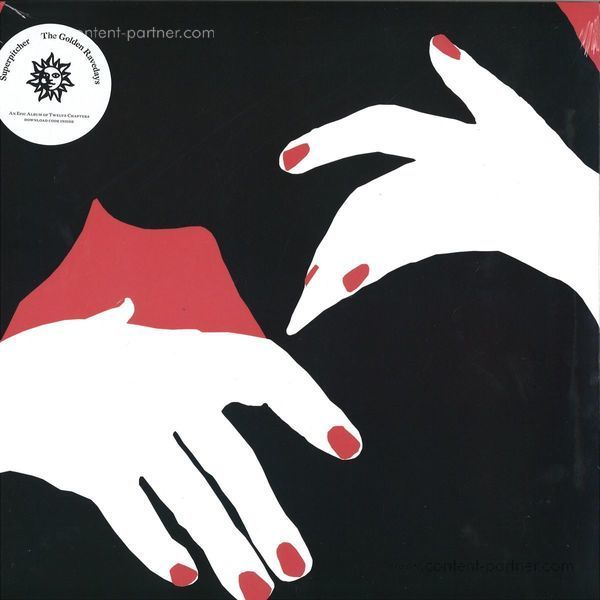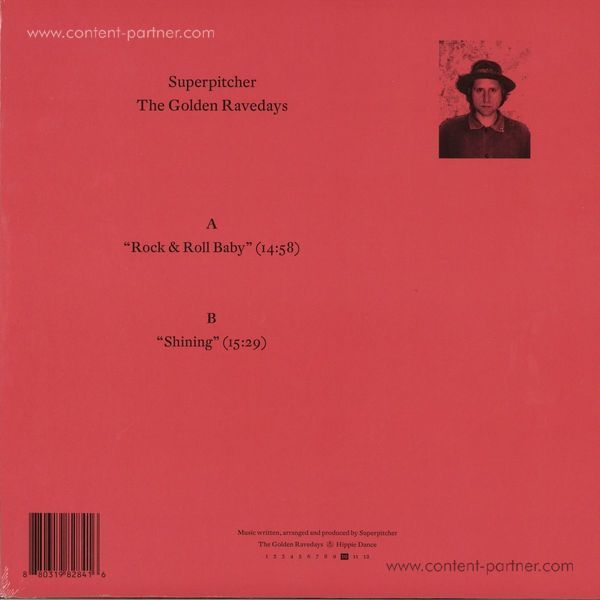 The Golden Ravedays 10 (LP + Download)
genre:
Electro / Electronic
To order please add to basket and proceed to check out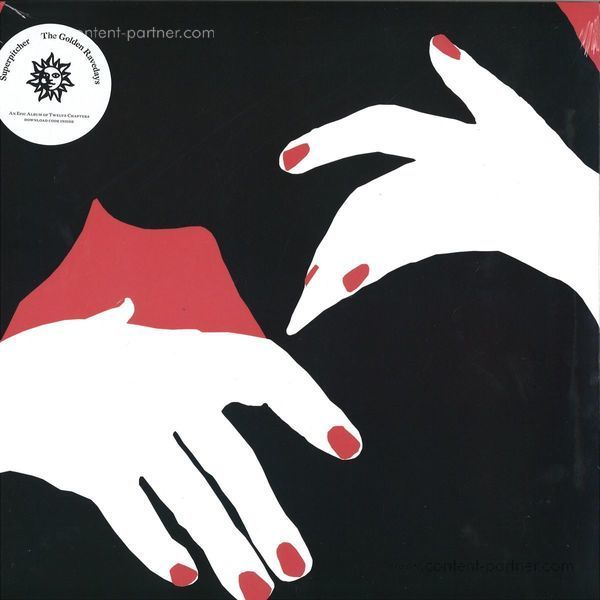 description
Musically and emotionally, Superpitcher's third full-length studio album, The Golden Ravedays is a one sound autobiography that exhibits the skill, feeling and style that the artist has honed over a period of twenty years, musically, and forty-plus-years, emotionally.

And full-length it is:

The Golden Ravedays is an epic album of 24 longer than usual tracks that was released in January 2017 and is stretching over 12 respective chapter albums during a one-year period.
The 10th edition of The Golden Ravedays album will be released on Hippie Dance in October 2017.

The album unveils two tracks that are distinctly different in zeal but both transmitting spooky and thrilling male voices adding a sense of humorous horror.

These two tracks are testament of Superpitcher's ability to skillfully merge depth and playfulness.
Side A is Rock N Roll Baby. Could it be that someone with a curious but naïve mind had the courage to ask the scariest man in the club, no the world, about the origin of music?

The answer rides on a tribal beat, escalates to Armageddon-like heights and an eerie voice repeatedly assures us that it's all Rock N Roll Baby.
Side B features Shining.

Don't be distracted by the deep comfort this warm and fuzzy sound bath brings to your veins.

Quite a surprise is waiting for you when you are heading down the dark hallway in your birthday suit just when your hand is anxiously trying to find the light-switch of your room.