Paloma
genre:
Electro / Electronic
To order please add to basket and proceed to check out
description
Drittes Soloalbum des WhoMadeWho-Drummers und Elektronik-Produzenten.
Tomas Barfod wurde vor allem als Schlagzeuger der dänischen Band WhoMadeWho bekannt, dabei stammt der Drummer aus der elektronischen Clubmusik. Er arbeitete zuvor bereits als DJ, Remixer und Produzent, zum Beispiel als Tomboy bei Gomma. Gemeinsam mit seinem Landsmann Kasper Bjørke betrieb er darüber hinaus das Projekt Filur. Naheliegender Weise veröffentlicht Barfod in regelmäßigen Abständen auch Soloarbeiten, die im Dancefloor-Kontext angesiedelt sind. Mit seinem Pop-meets-Electro-Solodebüt "Salton Sea" (Friends of Friends) sorgte er im Juni 2012 für eine der sommerlichsten Platten der Saison. Dessen Nachfolger "Love Me" (Secretly Canadian) ließ es 2014 etwas ruhiger angehen und tendierte vom Track in Richtung Song. Auf beiden Alben sorgten Luke Temple (Here We Go Magic), WhoMadeWho-Kollege Jeppe Kjellberg und Langzeitfreundin Nina Kertin für kreative Akzente. Letztere ist auch bei "Paloma" wieder mit an Bord. Hinzu kommen die Gastsängerinnen und -sänger Louise und Sharin Foo, Jonas Smith und Jonas H. Petersen. Wie bereits das Debüt kommt die LP via Friends of Friends in die Läden. Sie ist auf 500 Exemplare limitiert und erscheint als Special Edition mit eingefärbtem Vinyl.
Electro / Electronic
Tomas Barfod
Friends Of Friends
€20.99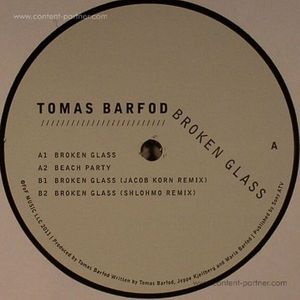 House
Tomas Barfod
FRIENDS OF FRIENDS
€11.39