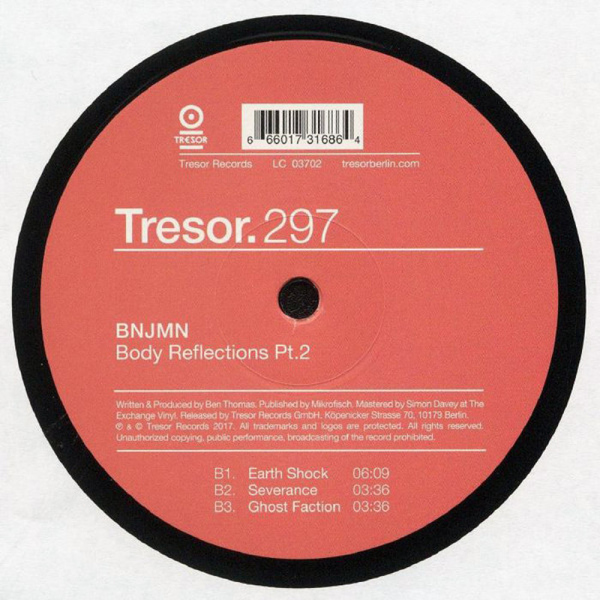 description
TRACKLIST
A1: Undulations
A2: Lyra
B1: Earth Shock
B2: Severance
B3: Ghost Faction
PLAY ALL 5 tracks
BNJMN presents Body Reflections Pt.2 - the second step in his new, subdued and intricate sonic direction.
The highly textured ambient dance music that characterized the first chapter released earlier this year seamlessly continues onto this new reference.
Each track on the EP introduces symmetry and rhythm in the form of organic percussion. Whether lethargic and ethereal, blanketed with discordant melodies and arcing synth lines, or, more dance-oriented - with sophisticated interplays of percussive elements looping over soft harmonies.
Body Reflections Pt.2 is deeply illustrative of BNJMN's affinity for creating nuanced and delicately balanced layers, and a culmination of his vast experience..