description
Geboren und aufgewachsen an der Southside von Chicago, wuchs Soul Sängerin, Poetin und Aktivistin JAMILA WOODS in einer Familie von Musikliebhabern auf.

Sie war Mitglied des Kirchenchores ihrer GroĂźmutter sowie des Chicagoer Kinderchors und saĂź oft neben den Lautsprechern ihrer Eltern um jede Silbe mitzusingen.

Heute ist JAMILA eine KĂĽnstlerin mit Substanz. Ihre Musik entsteht aus Leidenschaft und EinflĂĽssen, die ihr Herz berĂĽhren.

Auf dem Titeltrack des Albums, der auf einem Sample des THE CURE Songs ,Just Like Heaven" basiert, erforscht JAMILA WOODS, wie die Geschichte der Schwarzen ihre Fähigkeit beeinflusst, sich gegenseitig zu lieben.

,HEAVN", ursprünglich 2016 via Soundcloud kostenlos veröffentlicht, ist der Höhepunkt ihres einzigartigen ,Collage"-Schreibprozesses und glänzt mit musikalischen Darbietungen und kreativen Remixen einigen der feinsten Chicagoer Zeitgenossen - Chance the Rapper, Noname, Saba, Peter Cottontale, Kweku Collins und oddCouple.

Die Botschaft des Albums ist eindeutig: Jedes noch so kleine Teil verstärkt das Ganze. Gelobt von Pitchfork, Rolling Stone, Fader, Spin und vielen mehr, schaffte es das Album auf einige Besten-Listen des Jahres.

Darunter ein Platz auf der Top 50 Liste von Pitchfork und die Anerkennung des Rolling Stones als eines der besten R'&'B Alben 2016.
R & B
Jamila Woods
Jagjaguwar
€21.99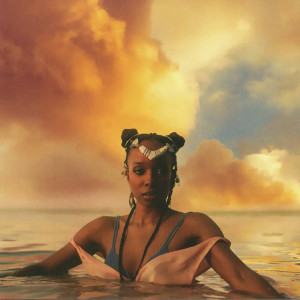 R & B
Jamila Woods
Jagjaguwar
€17.99