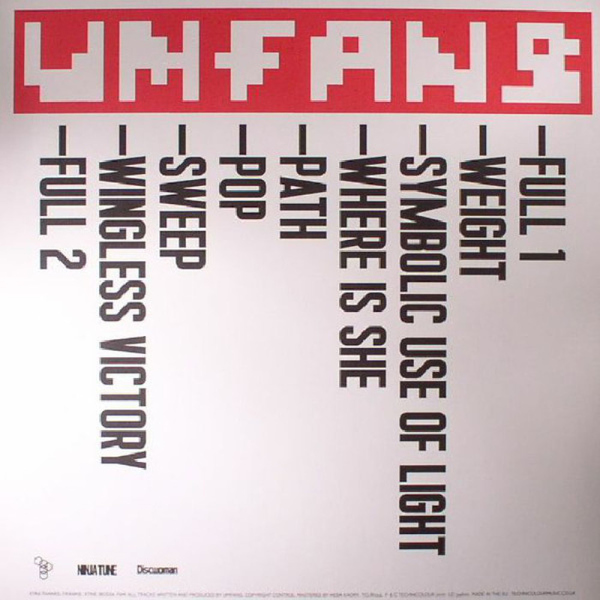 description
UMFANG will make her debut on Ninja Tune's Technicolour imprint with "Symbolic Use Of Light" on 16th June 2017. Previously sharing her analogue-based rhythmic excursions via videogamemusic, 1080p, Phinery and Allergy Season, the New Yorker is a co-founder of Brooklyn's colossal Discwoman crew and resident at Bossa Nova Civic Club's Technofeminism monthly.
.
She does not like to intellectualise her art, describing her process - recording tracks in live takes - as being rooted in catharsis, release and improvisation rather than any identifiable high-art aim: "I want people to know that it's accessible and that I taught myself and that you can learn too." Still, one can understand why critics seek to ascribe this animus to her work, as she brings a refreshing sonic signature to the form, remarked upon by Actress who recently invited her to record a mix for his co-host radio show with Benji B on BBC Radio 1 / 1Xtra: "It's techno, but she's got these very subtle different ways of starting a track and transitioning from one idea to another – which is exactly what techno is about".

Her equipment - a couple of Boss DR 202s in the main, but also an x0xb0x and Korg Volca FM synth for the occasional "alien noise" - was the medium to record album tracks in live takes, with minimal post-production "only for quick corrections". Nor was the record made with an album narrative in mind - tracks are a mix of old and new, produced in batches distinct to her frame of mind at the time of recording. "My process is really about sitting down and seeing what happens - it becomes a time-capsule of whatever works from that time period," she explains.