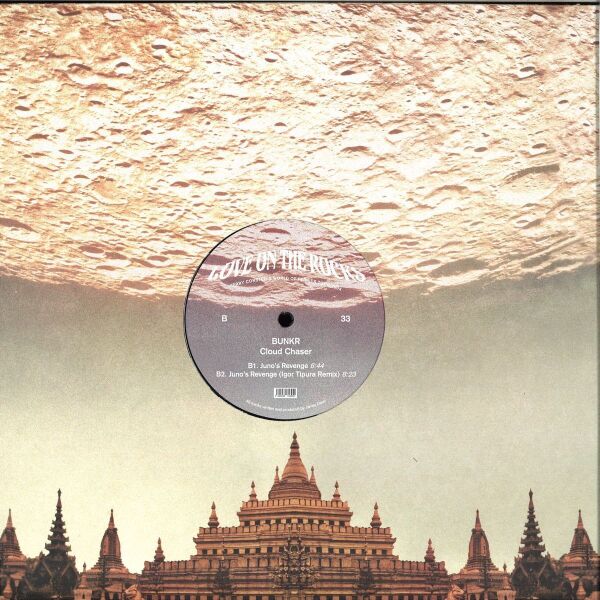 To order please add to basket and proceed to check out
2.
Cloud Chaser (Shan Love Mix)
---
4.
Juno's Revenge (Igor Tipura Remix)
---
description
UNKR enslave dust-coated synthesizers, dilapidated drum machines and rusty FX boxes to craft 4/4 tunes for their impatient overlords. Their vision is clear - they will make techno, they will make house, they will make electronica, and you will listen and dance. It's not yet clear if BUNKR is the work of one frenzied human or many lazy individuals but we do know one thing - the ringleader is one James Dean, who previously released as Lost Idol on labels such as Pork Recordings, Nature, Final Frontier and Cookshop. Following a prolonged spell of writing music at slow tempos, Dean initiated BUNKR as a reactionary desire to speed things up. Too much time had been spent just sitting around - it was time to stop sitting and start dancing. True to their vision, here we have 'Cloud Chaser', a bubbling jam backed with a huge remix from Shan, who flips the mix with dramatic strings, sprinkles of magic dust and massive amen breaks. No less impressive is 'Juno's Revenge', a track you'd turn up on your headphones while taking a nice afternoon stroll on the moon, on a sunny morning after a long interplanetary rave. Igor Tipura delivers the rework, complete with a marching percussion workout and acid chemtrails that will send you right back to 1993.