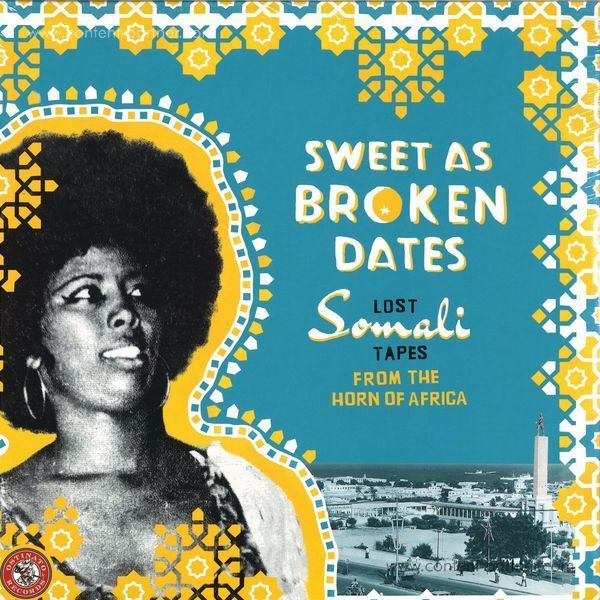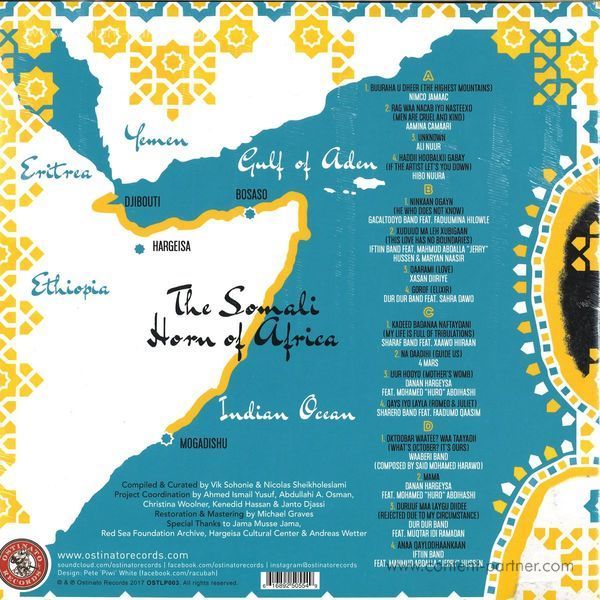 Sweet As Broken Dates: Lost Somali Tapes (2LP)
To order please add to basket and proceed to check out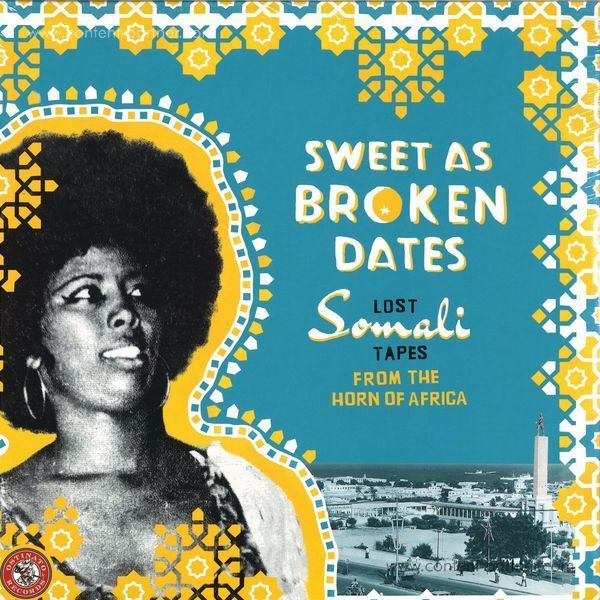 description
Somali music's golden age, curiously, occurred under a socialist military dictatorship, which effectively nationalized the music industry. A thriving scene was owned entirely by the state. Music was recorded for and by national radio stations and only disseminated through public broadcasts or live performances. Private labels were virtually non-existent. This music was never made available for mass release. Almost all recorded material came from original masters or homemade recordings of radio broadcasts. As a result, most of it has never been heard outside Somalia and the immediate region.

During the Cold War, Somalia drifted between Soviet and American support — and a decade of U.S. backing allowed soul and funk to capture the imagination of Somali youth, adding the final touch on this masterpiece era.

This project took our team to Mogadishu, Hargeisa, Djibouti, and across the Somali diaspora in Europe, the United States, and the Middle East. For the last year, from Minnesota to Mogadishu to Malaysia, we have tracked down the musicians, songwriters, composers, former government officials, and quirky personalities that colored Somali music life. Their words and stories are revealed in a 15,000-word liner note booklet — the only document of its kind to cover this era of Somali music in depth.

Alongside the story of Somalia's music before the civil war, the selection is also focused on the pan-Somali sound. Spread over much of the Horn of Africa, Somali language and culture transcend arbitrary borders. Somali singers from Djibouti were at home in Mogadishu.

This compilation seeks to revive the rightful image, history, and identity of the Somali people, detached from war, violence, piracy, and the specter of a persistent threat. These 15 tracks should serve as a necessary starting point.