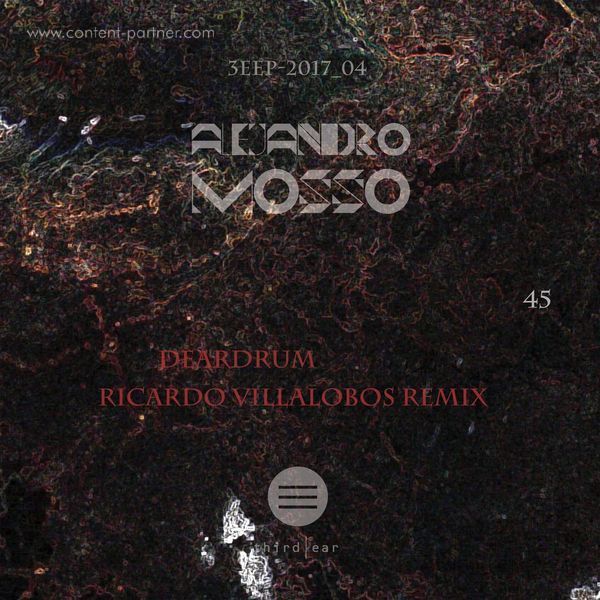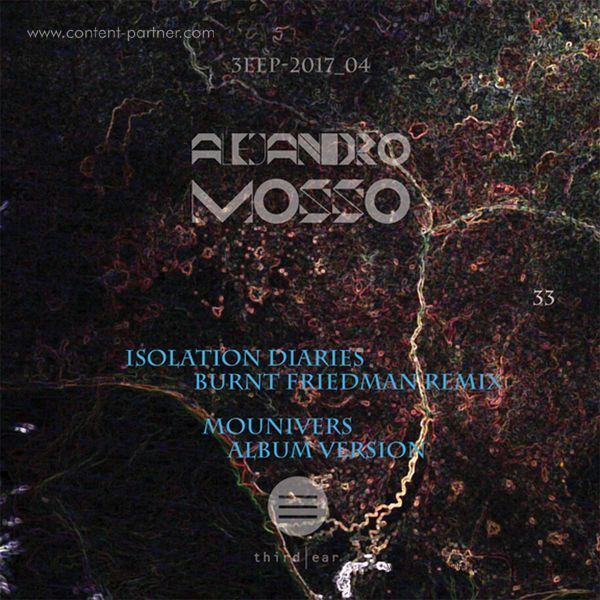 Isolation Diaries (R. Villalobos & B. Friedman Rmx
To order please add to basket and proceed to check out
1.
Deardrum (Ricardo Villalobos Remix)
---
2.
Isolation Diaries (Burnt Friedman Remix)
---
3.
Mounivers (Album Version)
---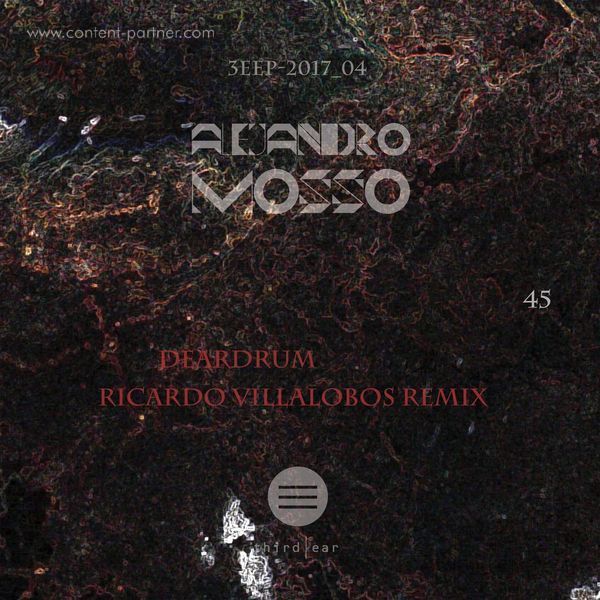 description
Ricardo Villalobos remixes Deardrum from Alejandro Mosso's album Isolation Diaries recently released on Third Ear. Villalobos worked up a 40 minute jam from which this is a 9 minute section which moves from a gentle pattering of sounds into a full-on Villalobos groove; taught and slinky at the same time, i.e. irresistibly funky. The jam then subsides into chattering noises before the groove begins again. Burnt Friedman's remix of Isolation Diaries is a slow burning super funky jam with classic Burnt Friedman dub elements laced through the track together with the melody twisted and phased. The closing track from the album, Mounivers, completes this fine release.