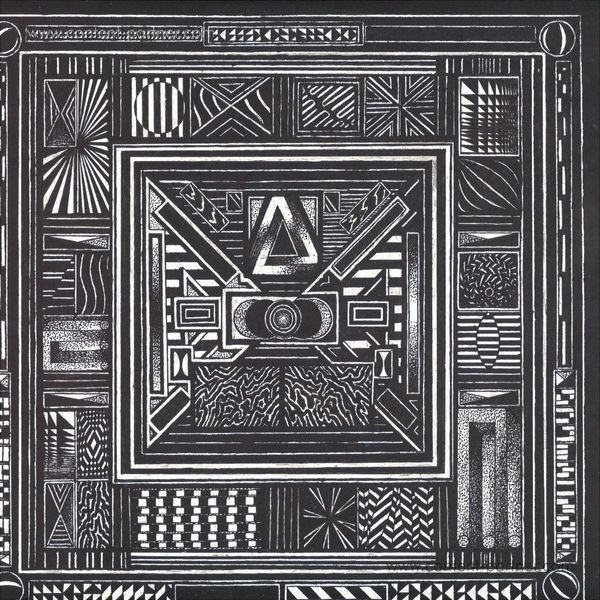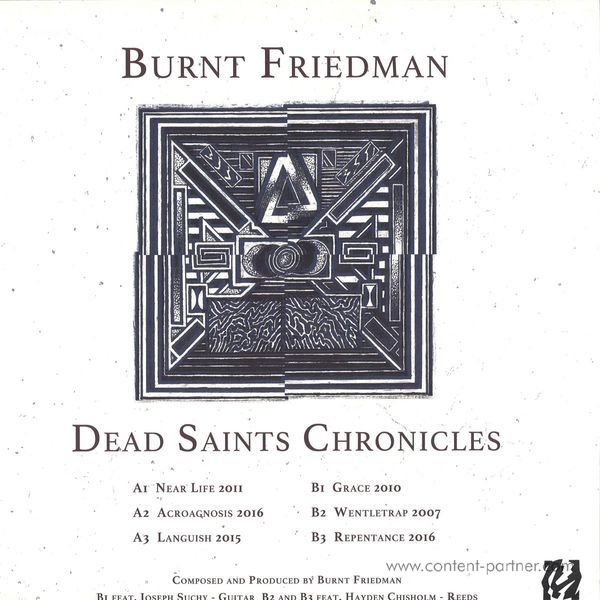 Dead Saints Chronicles (Vinyl Only, 180g)
genre:
Electro / Electronic
To order please add to basket and proceed to check out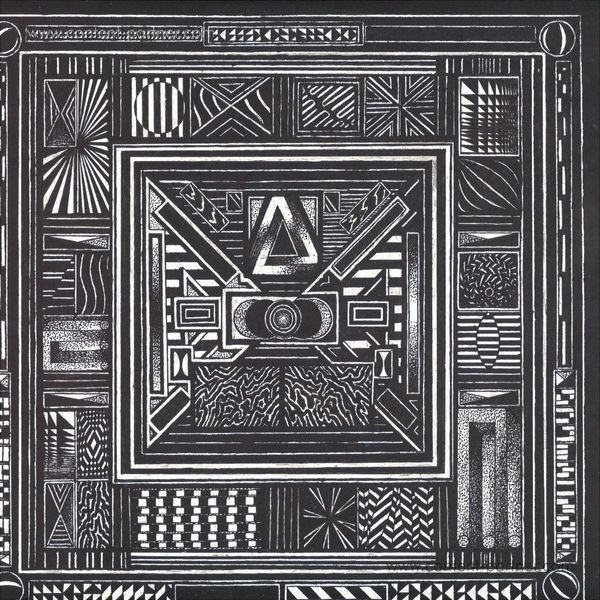 description
Marionette's fifth instalment sees Burnt Friedman channeling some sinister, mystical rhythms. As if a djinn were mapping out a higher order logic map. This is some visionary work that is riddled with contradicting non-human concepts, brought to life with geometry and intuition.

'Dead Saints Chronicles' is an ode to drawing fascination from Near Death Experiences (NDEs). The title for the EP is inspired by a book written by David Solomon and Antony West, involving sifting through thousands of recorded NDEs, a process analogous to that which Friedman used to revive pieces from his archive of DAT tapes.

The result is a powerful EP comprised of 6 unique tracks that work to foreshadow what's to expect from the label, while hinting at the flashbacks that may have slipped through the cracks. This is an occult meditating ritual for the nocturnals.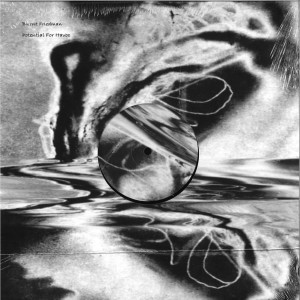 Electro / Electronic
Burnt Friedman
lick my deck
€9.65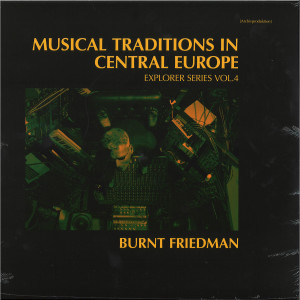 Electro / Electronic
Burnt Friedman
nonplace
€20.99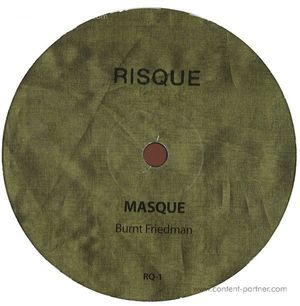 Beatz
Burnt Friedman
Risque
€8.29