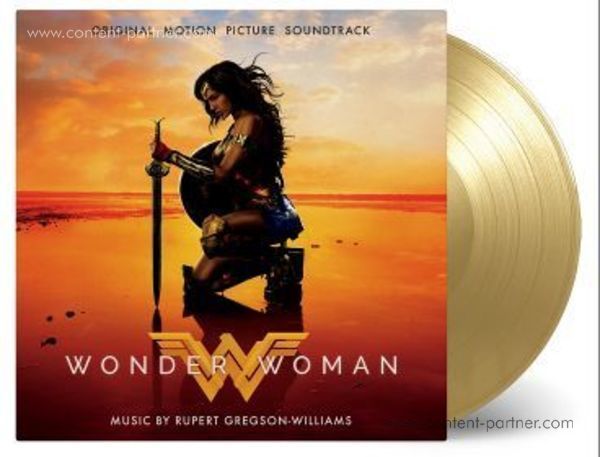 Wonder Woman (Ltd. Edition Gold Vinyl)
To order please add to basket and proceed to check out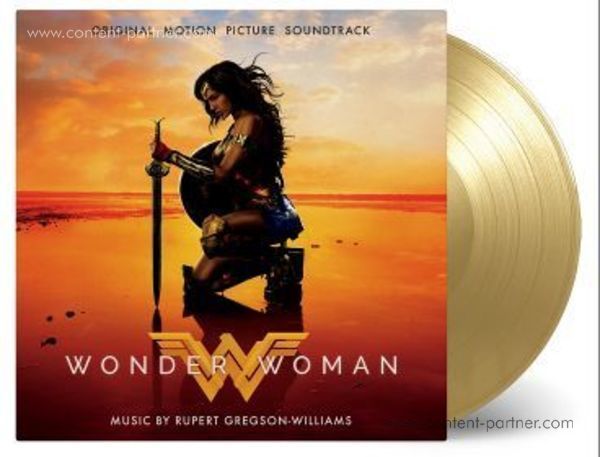 description
180G AUDIOPHILES VINYL PVC-SCHUTZHÜLLE FILMMUSIK VON RUPERT GREGSON-WILLIAMS FEAT. SIA TITEL SONG "TO BE HUMAN" (FEAT.

LABRINTH) SOUNDTRACK ZUM BRANDNEUEN DC-FILM! LIMITIERTE ERSTPRESSUNG VON 3.000 NUMMERIERTEN LPS AUF GOLDENEM VINYL Nach "Man Of Steel", "Batman vs.

Superman" und "Suicide Squad" ist "Wonder Woman" der vierte Film aus dem erweiterten Universum von DC Comics.

Bevor sie Wonder Woman wurde, war sie Diana, Prinzessin der Amazonen und ausgebildete Kriegerin.

Als ein Pilot im Dschungel abstürzt und von den Konflikten in der Welt dort draußen erzählt, verlässt sie ihre Heimat, um den Krieg gegen alle Kriege zu beginnen und erkennt auf dem Weg ihre wahren Kräfte und ihre Bestimmung.

Rupert Gregson-Williams, Mitglied von Hans Zimmers ,Remote Control Productions"-Komponistenteam, hat die Filmmusik geschrieben und komponiert.

Tom Howe, Paul Mounsey und Andrew Kawczynski trugen zusätzliche Musik bei.