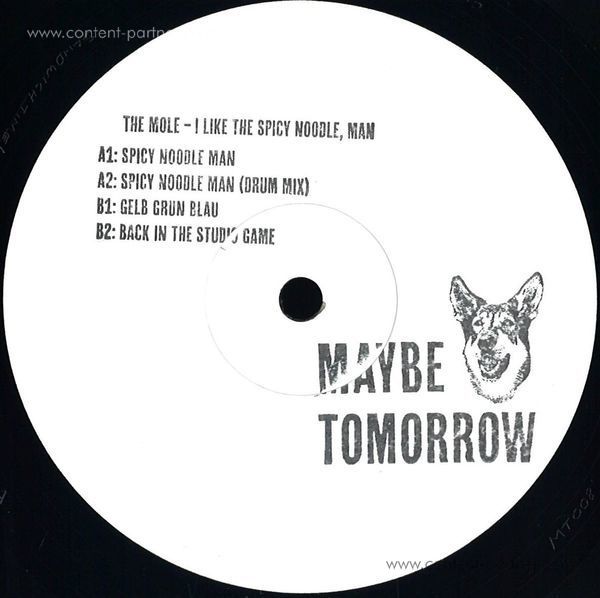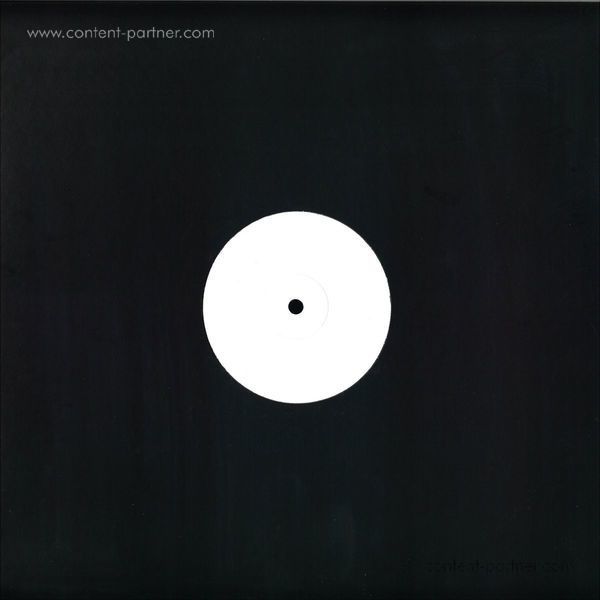 I Love The Spicy Noodle, Man
2.
Spicy Noodle Man (Drum Mix)
---
4.
Back In The Studio Game
---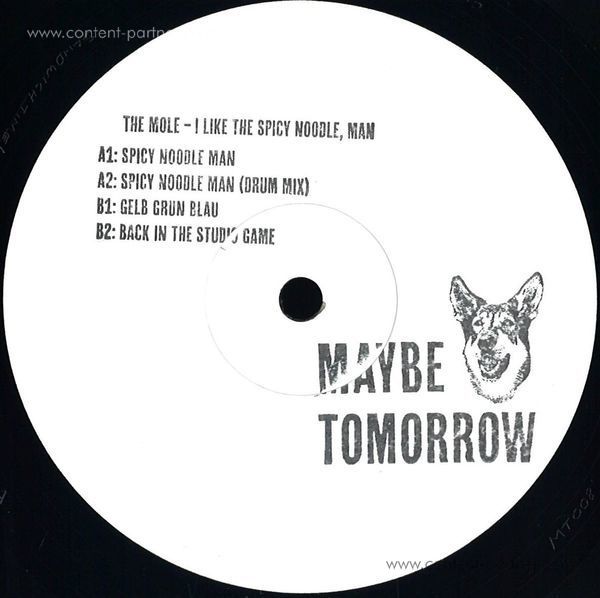 description
The snooze fest is over and we're back in the saddle with the first output from Colin La Plante aka The Mole aka half owner of this imprint. He's been touring up a storm and playing out a lot of new music we're excited to share with you this year.

Spicy noodles are something Colin thinks everyone can love…not one at a time…but by the bowl.

This four tracker definitely shows off "new directions" for The Mole – nothing too outlandish mind you, but the path he chose with the title and crowd favourite "gelb grun blau" definitely has these tracks leaning towards the centre of a DJ sets vs. beginning or end…spiralling kick drums with a fine grind blend of digital synths, analog synths, drum machines and the occasional samples here. Vape-house anyone?

The closer "back in the studio game" is a beatless one created just for the sunrises of your life.