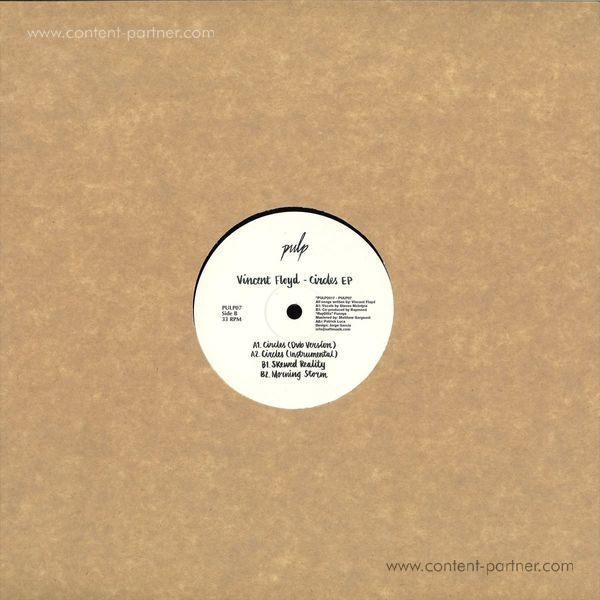 To order please add to basket and proceed to check out
2.
Circles (Instrumental)
---
description
Chicagoan artist Vincent Floyd has been releasing music for 27 years now. With stand-out records for the legendary ''Dance Mania'' and some more recent outings through Amsterdam connaisseurs ''Rush Hour Recordings'', Vincent Floyd crafted a 4-track package of original cuts, which will be released as the seventh instalment in the PULP series. The vigorous sounds of Circles (Dub) consist out of loose percussion, piercing synth work and a snappy vocal that cuts through at just the right moments. In the classic style of a sizable amount of dance records throughout the earlier days of dancefloor-music, an instrumental version of Circles is including on the A2 position. ''Skewed Reality'' is an extravert piece of music that revolves around an emotive synth lead and nicely timed drums with a very human feel to them. The soothing pads form the back bone of this journey through exalted melodies. ''Morning Storm'' serves as the PULP07 grand finale. In this cut Vincent again showcases his ability to mould many melodic elements into a cohesive sounding piece of music. Morning Storm is a bright piece of work with delicate melodies and beautiful playful drum patterns.