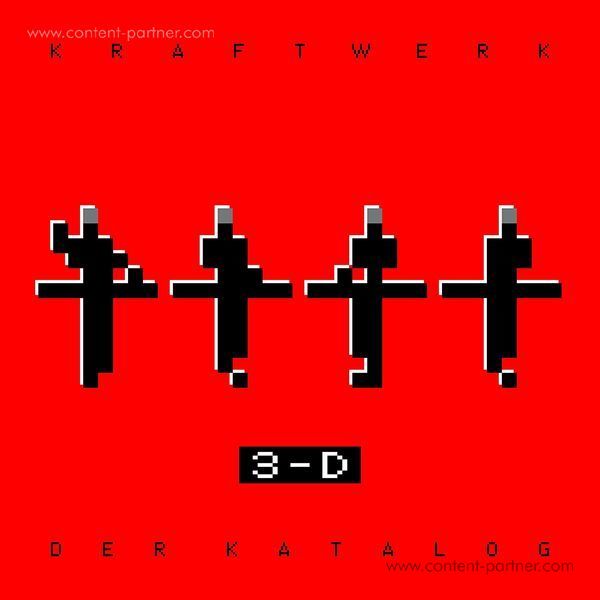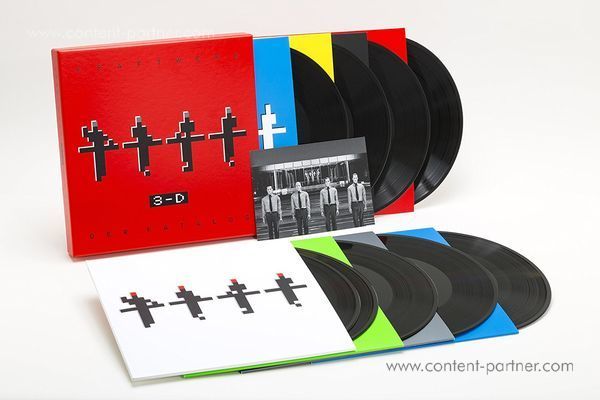 12.
Die Stimme der Energie
---
33.
It?s More Fun To Compute
---
55.
It?s More Fun To Compute
---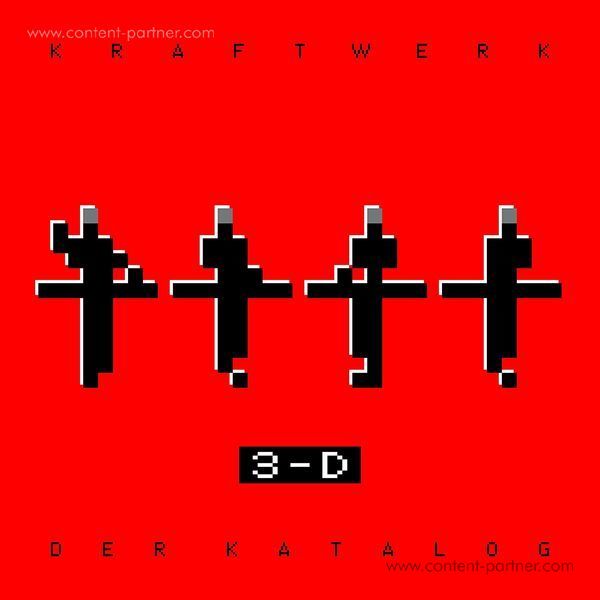 description
Der Name ist Programm: Mit »3-D Der Katalog« präsentieren Kraftwerk 2017 ihre kompletten Werke, und zwar in verschiedenen spannenden Formaten.

In den Jahren 2012 bis 2016 gaben die deutschen Elektropoppioniere an acht Tagen ihre kompletten Alben zum Besten, und zwar auf der ganzen Welt. Zu den besonderen Locations gehörten unter anderem das Museum of Modern Art in New York, das Tate Modern in London, die Neue National Galerie in Berlin sowie das Konzerthaus Akasaka Blitz in Tokio.

»3-D Der Katalog« ist als Set aus DVD und Blu-ray, als Doppel-LP sowie als Box mit allen Alben auf insgesamt acht CDs bzw. neun LPs erhältlich. Dazu gehören die Alben »Autobahn« (1974), »Radio-Aktivität« (1975), »Trans Europa Express« (1977), »Die Mensch-Maschine« (1978),»Computerwelt« (1981), »Techno Pop« (1986), »The Mix« (1991)(2 LPs) und »Tour De France« (2003).

Ein weiteres Highlight ist außerdem das Set mit vier Blu-rays. Diese zeigen atemberaubende 3-D-Aufnahmen aller Kraftwerk-Alben und ein beeindruckendes 236 Seiten starkes Hardcoverkunstbuch mit neuen und bislang unveröffentlichten elektronischen Bildern und Fotos.

Die Tracklistings der einzelnen Formate finden Sie jeweils im Folgenden.

Nicht nur für Kraftwerk-Fans und Elektro-Jünger ein absolutes Muss. Mit »3-D Der Katalog« erscheint 2017 ein Stück Musikgeschichte in außergewöhnlicher Form.
Electro / Electronic
LCD Soundsystem
PlG UK
€28.99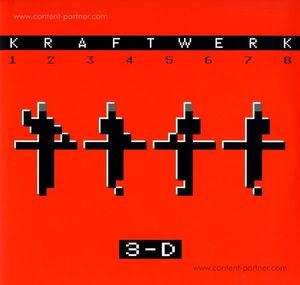 Electro / Electronic
Kraftwerk
PLG UK
€34.87