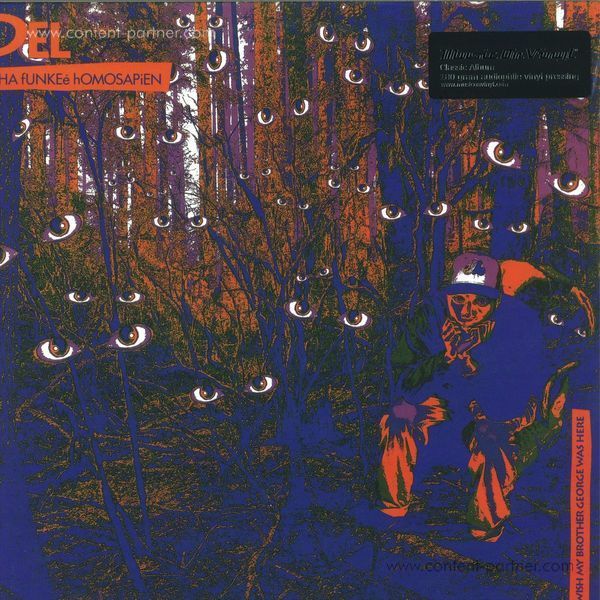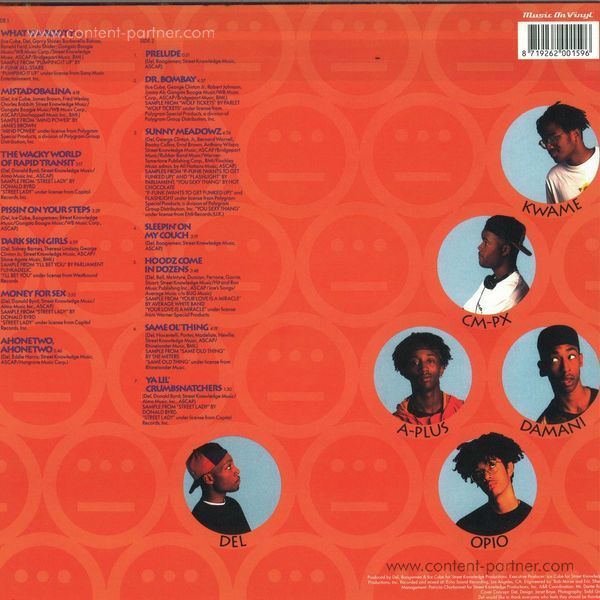 I Wish My Brother George Was Here (2LP reissue)
To order please add to basket and proceed to check out
3.
The Wacky World Of Rapid Transit
---
14.
Ya Lil' Crumbsnatchers
---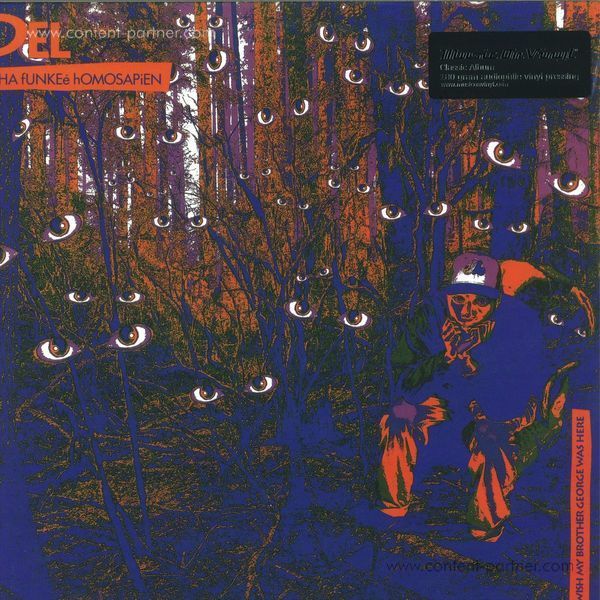 description
prod.by Del, Ice Cube & DJ PIn the early 90s hip hop took a turn and gangsta-style rap dominated, making waves off
the West Coast that rattled throughout the world. The East Coast's dominance was
descending despite the success and positivity of Native Tongues acts like De La Soul
and A Tribe Called Quest, who favored thought-provoking humor and cleverness over
gangsta rap's grittiness and grim outlook. It was in this landscape that Oakland, CA's
Del The Funky Homosapien emerged in 1991, with his debut release
I Wish My Brother George Was Here.
Cribbing equally from the East Coast's irreverence and wit, and the West Coast's
P-Funk inspired production, (the album was produced by Del's cousin Ice Cube) Del's
debut has rightly been heralded as a benchmark album for underground hip hop.
I Wish My Brother George Was Here not only produced the underground classics "Dr. Bombay" and "Mistadobalina"
(#9 on the 1992 Hot Rap Tracks Charts), but also set the scene for the success of the other less gangsta West Coast
artists like The Pharcyde, Digable Planets, and of course Del's compatriots in Souls of Mischief. Above all else, Del is
credited with injecting some much needed light-heartedness at a moment when it was truly needed.
Since his debut Del has gone on to work alongside Gorillaz, Wu-Tang Clan, El-P, Handsome Boy Modeling School, and
as a member of the acclaimed hip-hop supergroup Deltron 3030, and even with Dinosaur Jr.
Traffic Entertainment now presents I Wish My Brother George Was Here as a special double LP reissue, featuring the
original artwork, and all of The Funky Homosapien's witty and innovative rhymes intact.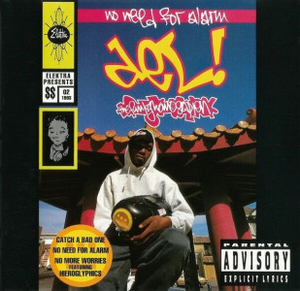 Hip Hop / Rap
Del Tha Funky Homosapien
Elektra
€22.99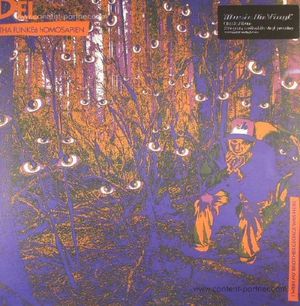 Hip Hop / Rap
Del Tha Funky Homosapien
Music On Vinyl
€26.99