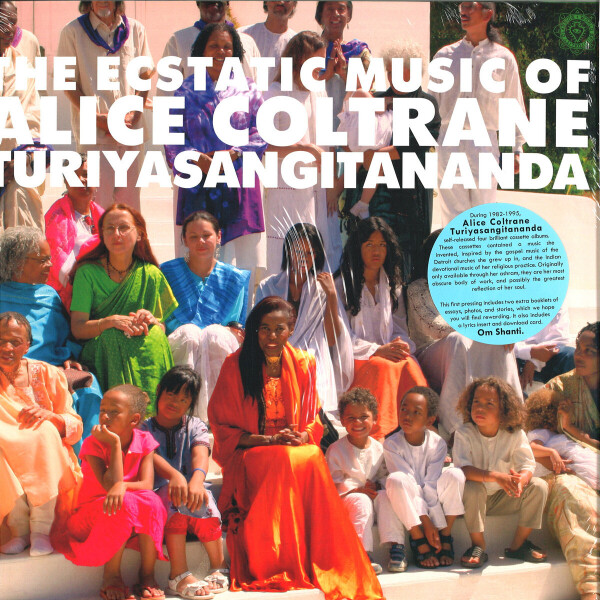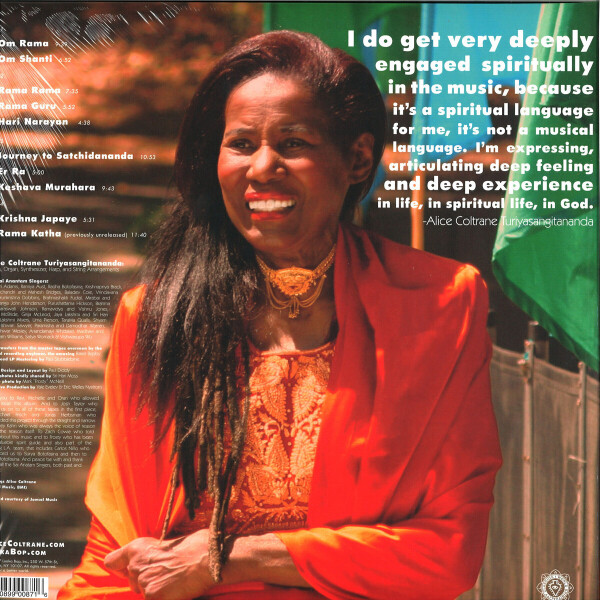 The Ecstatic Music Of Alice Coltrane Turiyasangita
6.
Journey To Satchidananda
---
10.
Rama Katha (Previously Unreleased)
---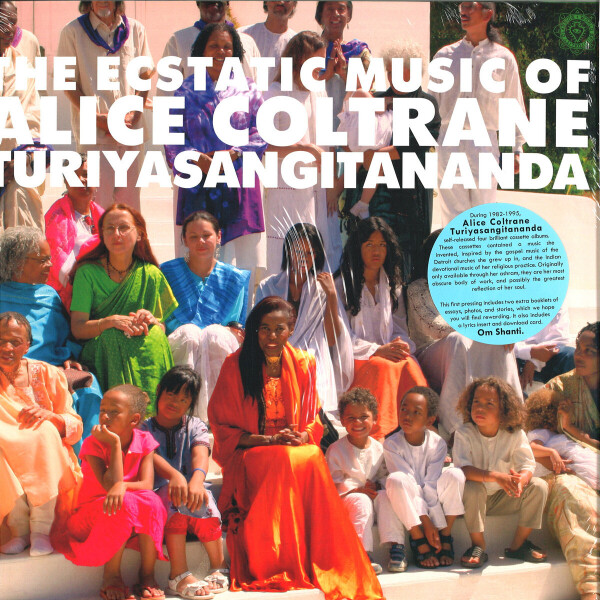 description
Zwischen Detroit-Gospel und indischer Andachtsmusik: Aufnahmen aus dem Ashram.
Zu Beginn der 1960er kannte man Alice MacLeod in ihrer Heimatstadt Detroit als hochtalentierte Pianistin und Harfenistin. Von 1965 bis 67 war sie die Ehefrau und musikalische Partnerin von John Coltrane. Nach dessen Tod arbeitete sie mit vielen seiner Musiker - darunter Pharoah Sanders, Rashied Ali und Jimmy Garrison - weiterhin zusammen. An ihrem Album "Illuminations" (1973) wirkte Carlos Santana mit. Schon zuvor fand im Anschluss an Reisen nach Indien und Begegnungen mit dem Guru Swami Satchidananda eine Hinwendung zu fernöstlicher Spiritualität statt, weshalb sie sich auch 1969 in Swami Turyasangitananda bzw. Turiya umbenannt hatte. 1983 gründete Turiya am Stadtrand von Los Angeles den Shanti Anantam Ashram. Hier nahm sie während der nächsten zehn Jahre in Eigenregie vier Kassetten auf, die sie im Umfeld ihrer spirituellen Gemeinschaft veröffentlichte. Auf diesen verband Turiya den Gospel Detroits mit frommer Andachtsmusik aus Indien. Dabei griff sie auch erstmals selbst zum Mikrofon. An diesen Ashram-Aufnahmen hat das New Yorker Label Luaka Bop die Rechte erworben und veröffentlicht nun, verteilt auf mehrere Kompilationen, einen Querschnitt daraus in restaurierten und neu editierten Fassungen. Den Anfang macht "World Spirituality Classics, Volume 1: The Ecstatic Music Of Alice Coltrane Turiyasangitananda".