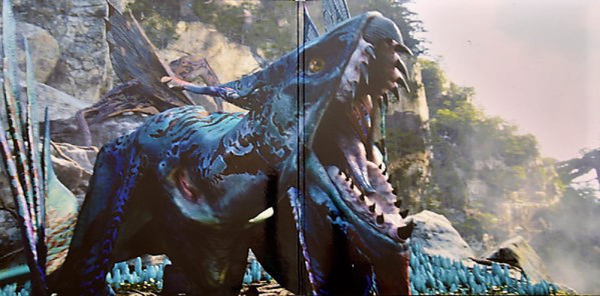 Avatar (Ltd. Edition Blue Vinyl)
1.
"You Don't Dream In Cryo. ..."
---
2.
Jake Enters His Avatar World
---
3.
Pure Spirits Of The Forest
---
4.
The Bioluminescence Of The Night
---
5.
Becoming One Of "The People" Becoming One With Neytiri
---
6.
Climbing Up "Iknimaya - The Path To Heaven"
---
10.
The Destruction Of Hometree
---
11.
Shutting Down Grace's Lab
---
12.
Gathering All The Na'vi Clans For Battle
---
14.
I See You (Theme From Avatar)
---
description
180 G AUDIOPHILES VINYL GATEFOLD SLEEVE PVC-SCHUTZHÜLLE INKL. 6-SEITIGEM EINLEGER ERSTMALS AUF VINYL ERHÄLTLICH!
INKL.DEM LEONA LEWIS TRACK "I SEE YOU" (THEME FROM AVATAR) LIMITIERTE ERSTPRESSUNG VON WELTWEIT 5.000 NUMMERIERTEN LPS AUF "AVATAR" BLAUEM VINYL

Für "Avatar" tat sich Regisseur James Cameron ("Titanic", "Aliens", "Terminator") mit seinem langjährigen Kollaborateur James Horner zusammen, um den musikalischen Charakter seines Sci-Fi Fantasyfilms herauszuarbeiten.

Die Musik sollte exakt wie die Bilder die Kraft haben, den Zuschauer in eine Welt kraftvoller Emotionen zu versetzen.

James Horner war klar, dass er mit der musikalischen Seite von "Avatar" die Herausforderung seines Lebens eingehen würde.

Die Musik ist aufgrund der orchestralen Auslegung klassisch, bringt den Zuschauer aber auch durch indigene Rhythmen und Gesänge näher an das Volk der Na'vi heran.

Der Film selbst brach einige Zuschauerrekorde, überholte in punkto Umsatz "Titanic" und hielt den Umsatzrekord zwölf Jahre lang.

"Avatar" wurde für neun Oskars nominiert und gewann schließlich drei für "Best Art Direction", "Best Cinematography" und "Best Visual Effects".