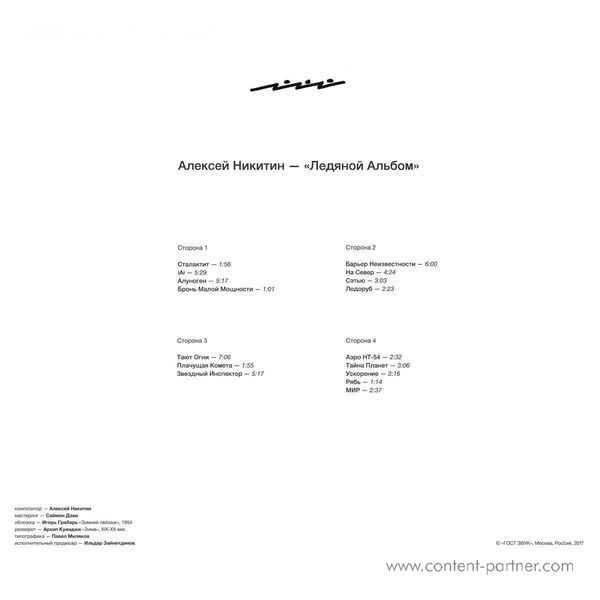 4.
Bron' Maloy Moschnosti
---
description
The latest offering in the ever so refined Gost Zvuk series is a full length album (2x12) by Russian master of all otherworldly sounds ''Nocow''.

''Ledyanoy Album'' is an ethereal feast containing orchastrated textures and thumping cuts alike. The winter theme of the album is easily recognized through the icey synth sounds and the beautifuly array of bells and fx which blend this LP to a cohesive collection of heart wrenching ambiances.

Ledyanoy Album will be available through all specialized retailers from mid April.