Kiasmos (2LP+MP3) [Black vinyl]
genre:
Electro / Electronic
To order please add to basket and proceed to check out
description
Klavier trifft Elektronik: Debütalbum des Projekts von Ólafur Arnalds und Janus Rasmussen.
Das Minimal-Techno-Projekt Kiasmos wurde 2009 vom isländischen Neo-Klassik-Komponisten und Pianisten Ólafur Arnalds zusammen mit Janus Rasmussen (Bloodgroup) gegründet. Mit Kiasmos versuchen die beiden, Arnalds' akustische Klavierarbeit mit Rasmussens schwerem, Synthesizer-basierten Elektropop zu verbinden. Eine erste EP ("Thrown EP") erschien 2012, mit "Kiasmos" folgt das langerwartete Debütalbum. Es entsprang der Liebe zur elektronischen Musik, die die beiden Klangmeister verbindet. Im Studio in Island kamen neben Synthesizer und Schlagzeugmaschinen zahlreiche Akustikinstrumente und sogar ein Streichquartett zum Einsatz. Es entstand ein atmosphärischer, strukturierter Sound, den man zu Hause prima hören, zu dem man aber auch gut tanzen kann. Hier trifft "melancholie-gefrorene Elektronik" auf die "gefühlvollen Wogen eines Konzertflügels", konstatierte der "NME".
Electro / Electronic
Kiasmos (Olafur Arnalds/Janus Rasmussen)
Erased Tapes
€14.99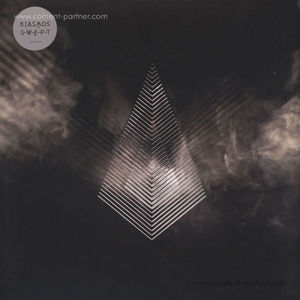 Electro / Electronic
Kiasmos (Olafur Arnalds/Janus Rasmussen)
Erased Tapes
€14.99