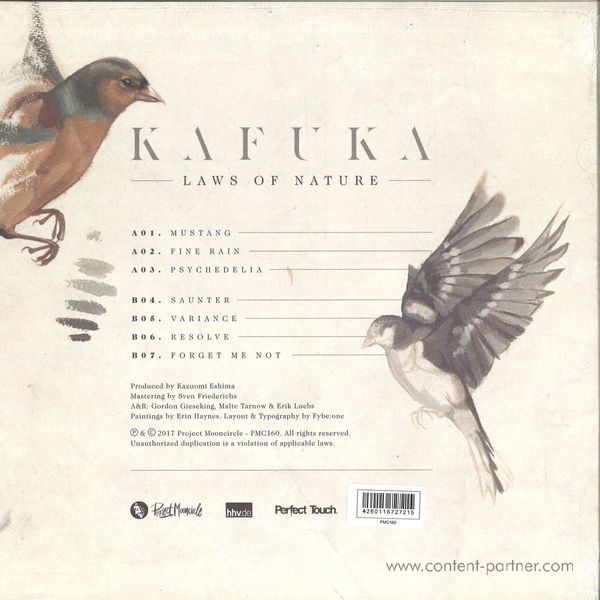 Laws Of Nature (LP+MP3)
genre:
Electro / Electronic
description
To forget the pursuit of harmony.
To recall the past to make a future.
Forever seeing yourself reflected, feeding back in eternal repeating cycles.
A dialog with oneself within the natural world.
Choosing a final destination as the journey ceaselessly repeats.
I hope to share what I've experienced in this big journey.
I hope you will feel both a sense of nostalgia, and a sense of newness.
That makes our harmony.

– Kazuomi Eshima

Artwork by Erin & Greg Haynes. A&R: Gordon Gieseking, Erik Luebs & Malte Tarnow. Mastering by Sven Friederichs.