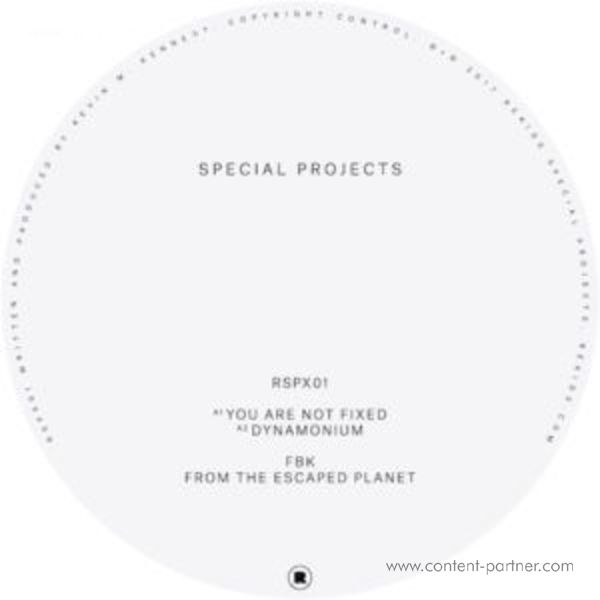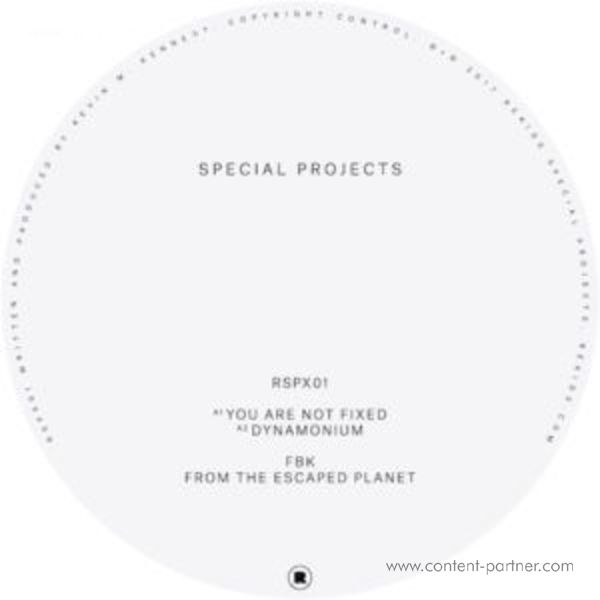 description
Rekids introduces a new vinyl only series titled Rekids Special Projects. A more techno orientated division of the label that will feature appearances from the likes of John Hester, Markus Suckut, and DJ Deep amongst others.

First up is Ohio-based producer FBK, real name Kevin M. Kennedy, who has a career spanning three decades and after a seminal release on Frictional Recordings back in the 90's recent releases have seen him appear on labels such as Marcel Dettmann Records, Barba Records and diametric.

Intricate drums and jagged synths initiate 'You Are Not Fixed' whilst a looped sample recurs throughout the mix. 'Dynamonium' then enters deeper territories as echoing stabs join a low slung meandering groove before 'Set It Free' ups the energy with rumbling kicks, distorted vocal murmurs and tantalizing melodies. 'The Final Escape' then closes the release with a syncopated drum arrangement, mesmerising chords and ethereal atmospherics.