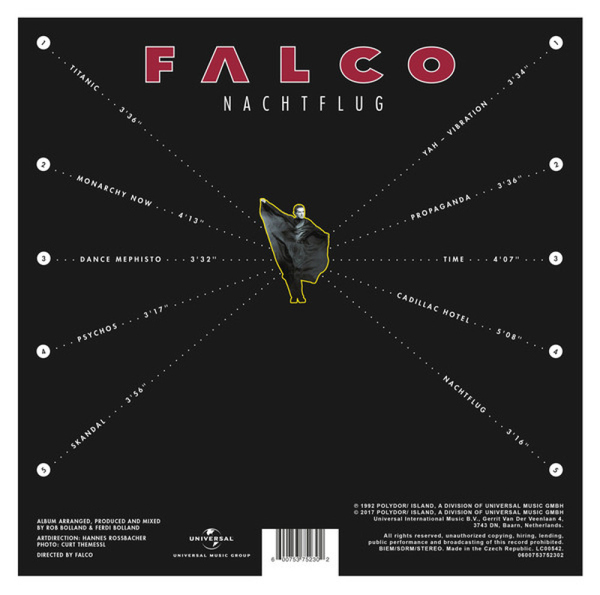 description
Dieses Jahr, um genau zu sein am 19. Februar, wäre der Meister der elektronischen Sounds 60 Jahre
alt geworden!
Nachdem seine 1992 veröffentlichte Platte "Nachtflug" lange nicht auf Vinyl erhältlich war, wird das
siebtes Album des Wiener Sängers zum 31.03. wieder erhältlich gemacht! "Nachtflug" ist das letzte
Album von Falco was er noch zu Lebzeiten veröffentlichten konnte. Dadurch, dass das Album
urpsrünglich zum Großteil auf CD anstelle von Vinyl veröffentlicht wurde, hat die Vinylversion auch
heute noch einen hohen Sammlerwert!
Auf 180g Vinyl sind unter den 10 Tracks natürlich die Hit Singles "Titanic", "Dance Mephisto" und
"Nachtflug" selbst, inkl. Download Code.

Am 30.06. folgt dann sein wohl größtes Album: Out Of The Dark (Into the Light) auf Vinyl.