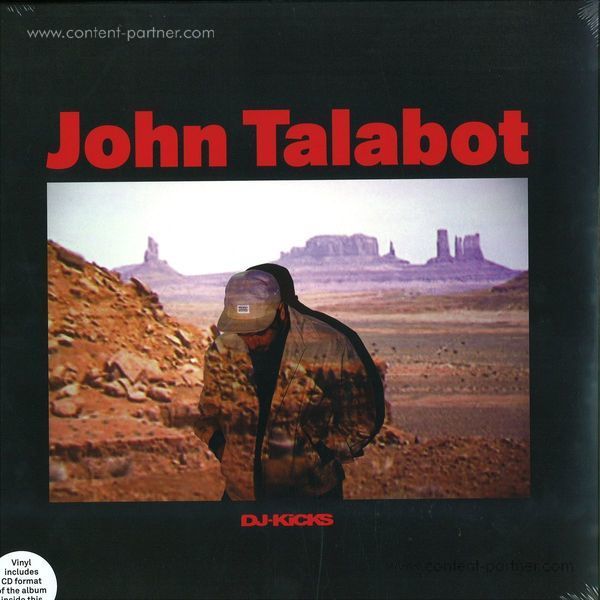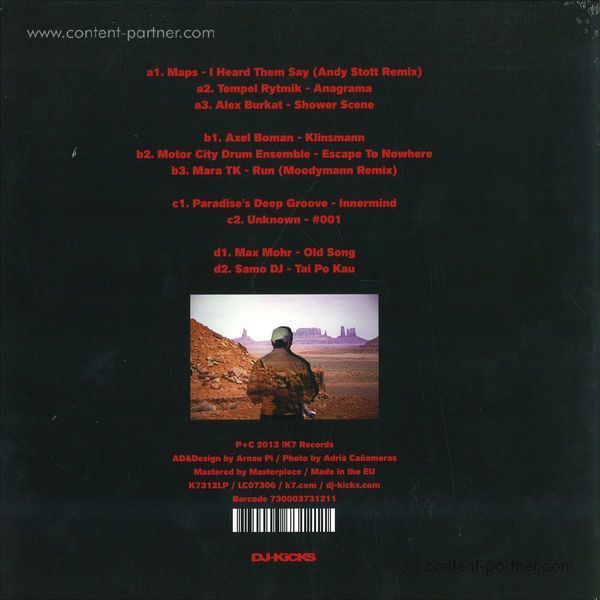 DJ Kicks (Deluxe Edition 2LP+CD/Gatefold)
genre:
Electro / Electronic
To order please add to basket and proceed to check out
1.
Maps - I Heard Them Say (Andy Stott Remix)
---
2.
Tempel Rytmik - Anagrama
---
3.
Axel Boman - Klinsmann
---
4.
Alex Burkat - Shower Scene
---
5.
Motor City Drum Ensemble - Escape To Nowhere
---
6.
Paradise's Deep Groove - Innermind
---
9.
Mara Tk - Run (Moodymann Remix)
---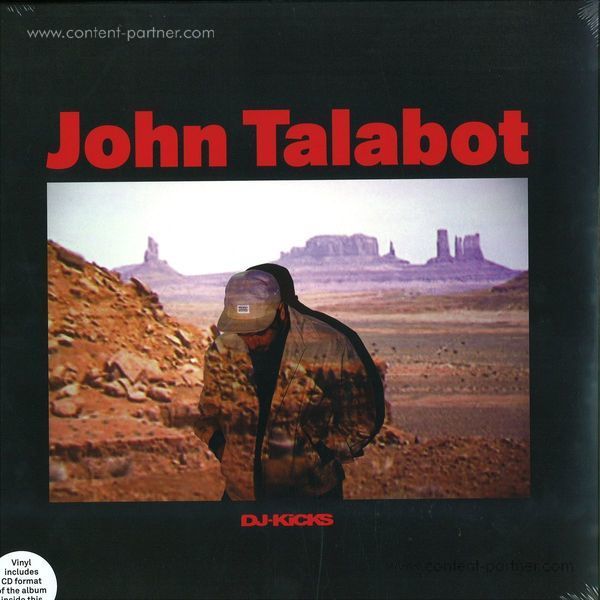 description
Ein Gesamtkunstwerk zur Untermalung des Alltags: Vinyl-Repress von 2013.
Im November 2013 reihte sich Oriol Riverola aka John Talabot in den erlesenen "DJ-Kicks"-Mixkreis ein. Nachdem die 44. Ausgabe der Serie schon seit einiger Zeit vergriffen war, legt !K7 das Vinylformat zum Frühjahrsbeginn 2017 wieder auf. Dankenswerterweise, denn der Auswahl des ehemaligen Resident-DJs aus dem Club Razzmatazz in Barcelona kann man rückblickend schon fast klassische Züge attestieren. "laut.de" bescheinigte der Zusammenstellung eine dezent zurückhaltende Tonlage, "geprägt von schleichenden Beats und viel melancholischem Verve". Mit Tracks von unter anderem Stuttgarts Motor City Drum Ensemble, Axel Borman (Shitkatapult), Max Mohr vom Offenbacher Label Klang Elektronik, Mara TK, Alex Burkat und Tempel Rytmik hat sich John Talabot ein einschmeichelndes Set zusammengezimmert, das fernab clubtauglicher Dancemoves mit großer Finesse den Bereich zwischen krautrockigen Elektronik-Grooves und House abdeckt und so als Gesamtkunstwerk zur Untermalung des Alltags goutiert werden sollte.
Electro / Electronic
John Talabot
Permanent Vacation
€15.99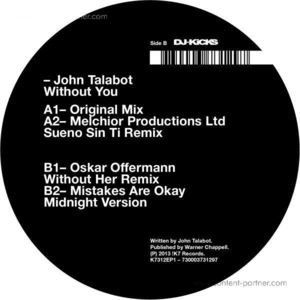 Disco / Cosmic
John Talabot
!K7
€10.79