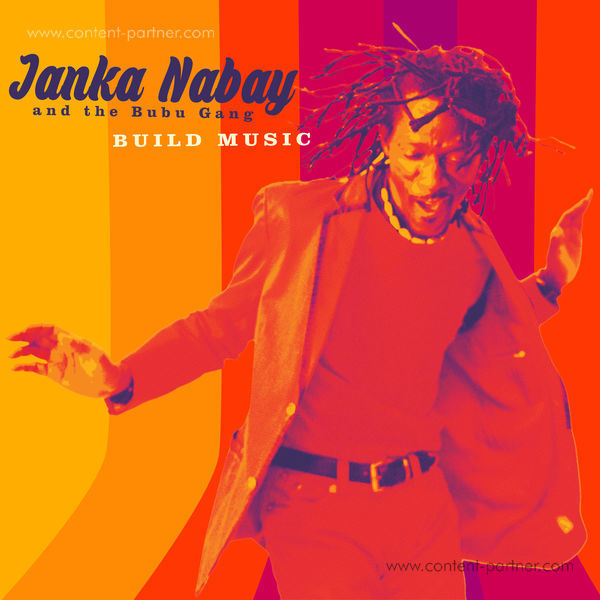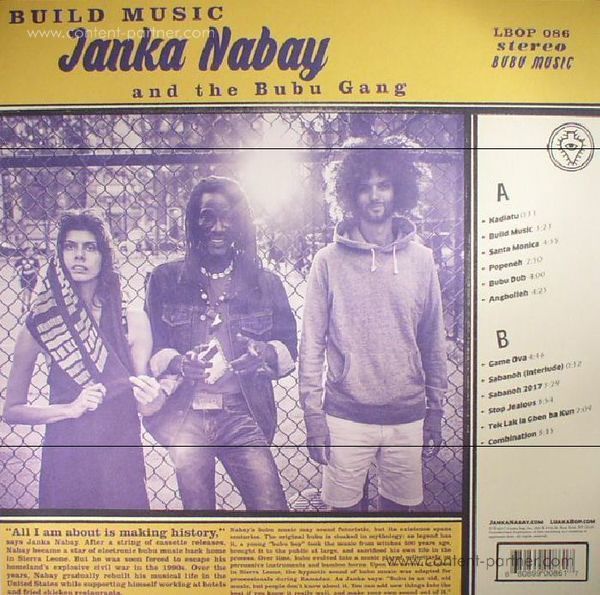 To order please add to basket and proceed to check out
11.
Tek Lak La Gben Ba Kun
---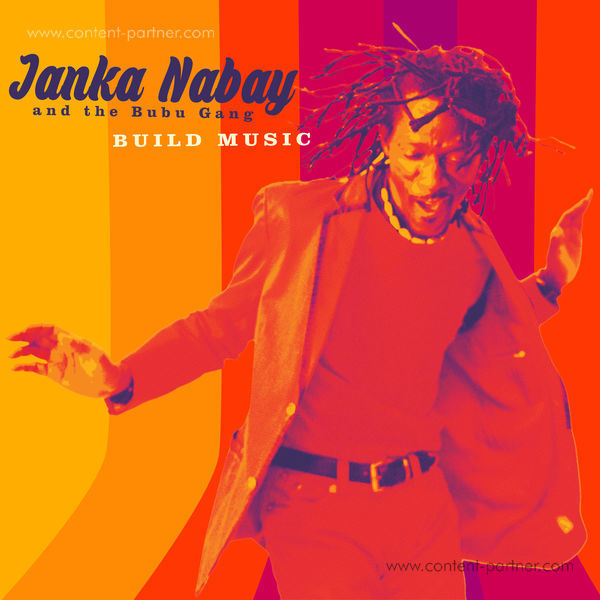 description
Was für Rhythmen! Der "König des Bubu" schreibt die Musikgeschichte um.
Vor vielen Jahren war Janka Nabay in Sierra Leone ein Superstar, der Stadien füllte und dessen Kassetten sich verkauften wie geschnitten Brot. Dann eskalierte der Bürgerkrieg (1991-2002), und Nabay emigrierte nach New York, wo er sich zuerst einmal mit Jobs beim Burgerbrater über Wasser hielt. Doch im reifen Alter von etwa Mitte 40 gelang ihm 2010 mit der EP "Bubu King" ein sensationelles Comeback. So richtig Fahrt nahm Nabays zweite Karriere dann 2012 mit dem Album "En Yay Sah" auf, das bei David Byrnes Label Luaka Bop erschien und auch die Presse auf den Plan rief. So etwas hatte man bislang noch nicht gehört: Bubu-Musik. Das ist Musik, die von einem Bambusrohre-Orchester gemacht wird. Die Musiker produzieren zwar jeweils nur einen Ton, doch dieser wird zu einem hypnotischen, rhythmisch komplexen Bild verzahnt. Das Ganze wird zudem von Trommeln untermalt. Ursprünglich stammt Bubu aus ländlichen Gebieten im Nordwesten Sierra Leones und ist 500 Jahre alt. Im Zuge der Islamisierung des Landes wurde Bubu als Prozessionsmusik während des Ramadan umfunktioniert. Nabay elektrifizierte und radikalisierte dann in den Neunzigern das Ganze, unter anderem durch die Einbindung psychedelischer Casio-Sounds und einer hypernervösen Drum-Machine.