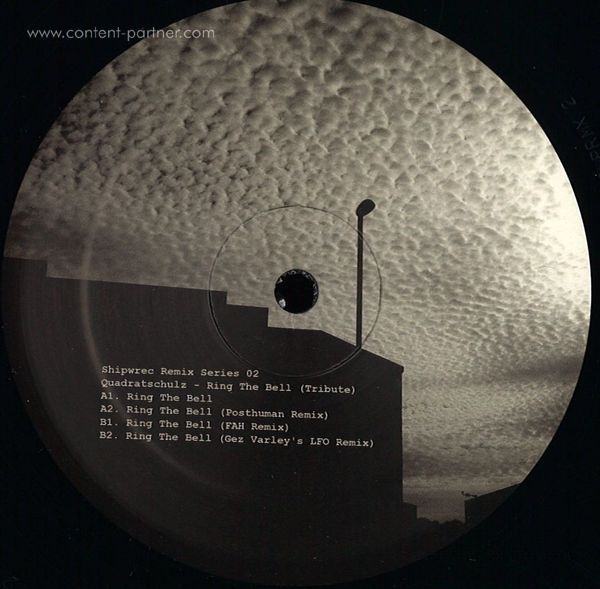 Ring The Bell (posthuman, Gez Varley And Fah Remix
genre:
Electro / Electronic
To order please add to basket and proceed to check out
2.
Ring The Bell (Posthuman Remix)
---
3.
Ring The Bell (Fah Remix)
---
4.
Ring The Bell (Gez Verley's Lfo Remix)
---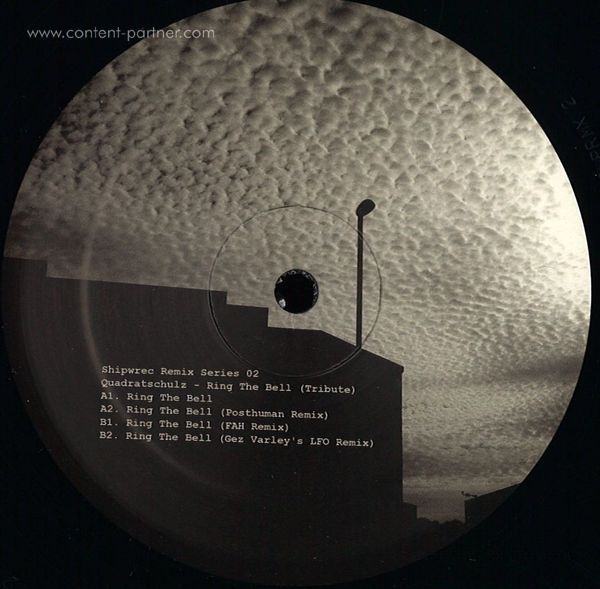 description
Bleep. Easily one of the most influential sounds to grow out of the burgeoning electronics scene of the late 80s. Nowadays, easily one of the most overlooked genres. But not around Njimgen. Shipwrec are turning some deserved attention to those pioneering plinks and plonks for a 12" homage to the trailblazers of the sound, LFO. Quadratschultz provides the material, the German artist serving a warehouse brewed, acid spiked, tribute to Mark Bell and Gez Varley. Posthuman ruffle the edges that bit more with a bleary eyed 303 monster before countryman FAH gives basslines a steroid injection for a thick and meaty mix. Varley closes with a tribute to his former group. His LFO remix might be a solo endeavour but it has all the raw unrefined dancefloor energy that characterised the music of a certain pair of young lads from Leeds cerca 1990. Bleep bliss.