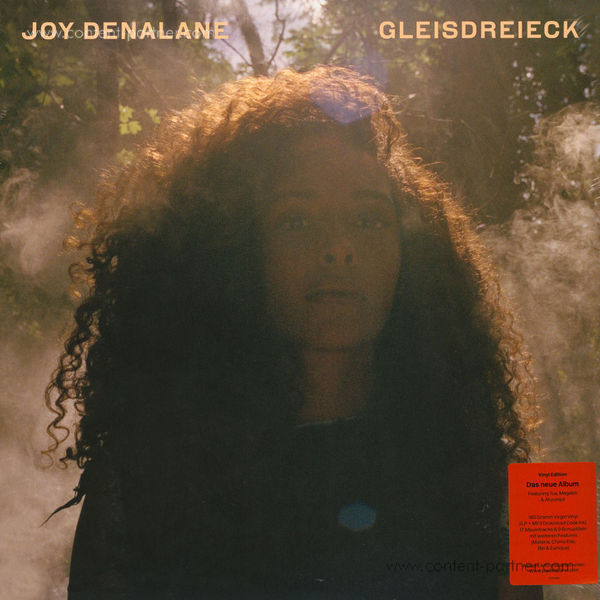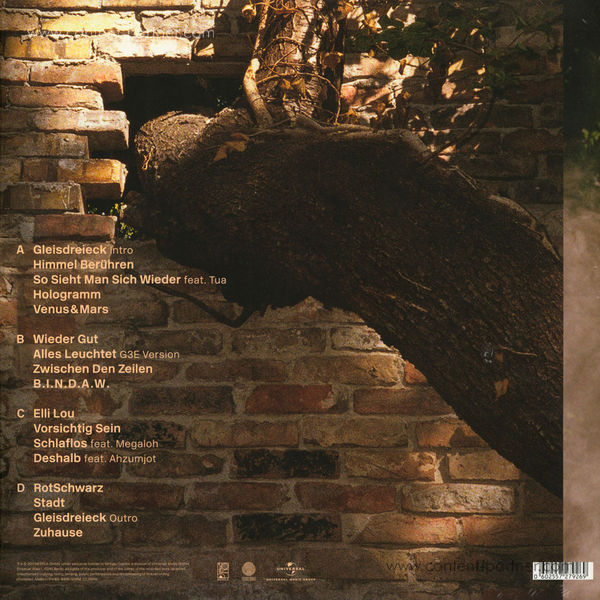 To order please add to basket and proceed to check out
3.
So Sieht Man Sich Wieder
---
7.
Alles Leuchtet (G3e Version)
---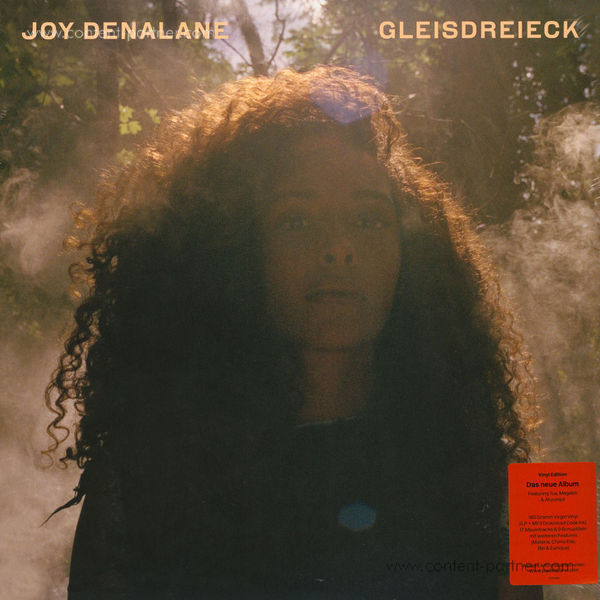 description
Joy Denalane hat deutschen Soul erfunden und damit deutschen Pop geprägt. Sie hat mit
Freundeskreis und Max Herre gearbeitet und ihre ganz eigene Stimme gefunden. Viele ihrer Songs
sind für die Ewigkeit. Mit ihrem ersten neuen Album seit sechs Jahren macht sie sich auf die Suche
nach ihrer Identität – und zeichnet dabei fast beiläufig ein Bild ihrer Heimatstadt Berlin im Hier und
Jetzt. Das Gleisdreieck in Berlin ist ein seltsamer Nicht-Ort, morbides Brachland zwischen Ost und
West, mitten in der Stadt und gleichzeitig am Rande. Für Joy Denalane ist dieser Ort dennoch voller
Bedeutung. Hier ist sie aufgewachsen und hier ist sie geworden, wer sie heute ist: eine von
Deutschlands ausdrucksstärksten, einflussreichsten und mithin besten Sängerinnen der letzten 20 Jahre.
Soul
Joy Denalane
Vertigo Berlin
€22.99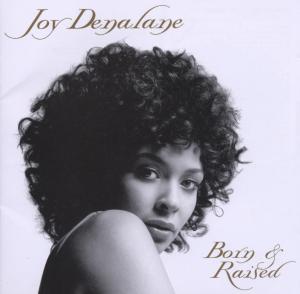 Unknown
joy denalane
nesola
€8.29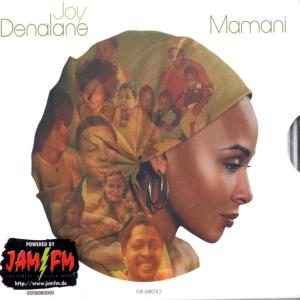 Unknown
joy denalane
four music
€8.29