To order please add to basket and proceed to check out
6.
Now And Then I Think About You
---
10.
In The Real Early Morning
---
description
Der 21-jährige Jacob Collier gilt als einer der originellsten, markantesten, und talentiertesten jungen Musiker unserer Zeit. Der gebürtige Londoner kombiniert in seiner Musik Elemente von Jazz, A Cappella, Groove, Folk, Trip-Hop, klassischer oder brasilianischer Musik, Gospel, Soul und Improvisation (um nur einige zu nennen) und schafft damit eine Soundwelt, die auf sehr einzigartige Weise nach »Jacob Collier« klingt.

Jacob wuchs in einer musikalischen Familie auf und fing schon früh an, Instrumente zu lernen und sich intensiv mit Musik auseinanderzusetzen. Bald entdeckte er das Internet als Plattform für seine enormen Talente und wurde schnell für seine Splitscreen-Videos bekannt, die er in seinem Musikzimmer produzierte – und bei denen er alle Parts singt, spielt und sie schließlich auch visuell mit gleichzeitig laufenden Einzelvideos vereint.

Seit seinem ersten youtube-Upload im Dezemebr 2011 haben Jacobs Social-Media-Kanäle über 70.000 internationale Abonnenten und bald 5 Millionen Aufrufe erreicht. Mit viralen Hits wie seiner Version des Stevie Wonder Klassikers »Don't You Worry Bout A Thing« begeisterte er weltweit ein Publikum, zu dem auch Musikgrößen wie Quincy Jones, Herbie Hancock, Pat Metheny, Chick Corea, Steve Vai oder Take 6.

Seit etwa sechs Monaten arbeitet Jacob eng mit dem Massachusetts Institute of Technology (kurz MIT) in Boston zusammen und entwirft und baut an einem fabelhaften neuen Solo-Vehikel, mit dem er seine multi-instrumentale und multi-visuelle Ein-Mann-Performance auf bisher ungeahnte Weise auf die Bühnen dieser Welt bringen wird. Auftritte bei allen großen Festivals, inkl. Montreux, Monterey, North Sea oder Love Supreme und The Great Escape sind bestätigt. Passend dazu erscheint sein Debütalbum »In My Room«, entwickelt, aufgenommen, produziert und komplett im Alleingang eingespielt in eben seinem kleinen Musikzimmer, das natürlich weiterhin von typisch Jacob'schen Videos begleitet werden wird.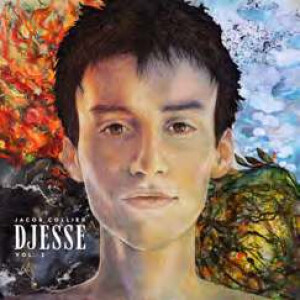 €21.99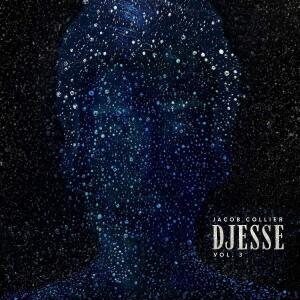 €19.49
€24.99