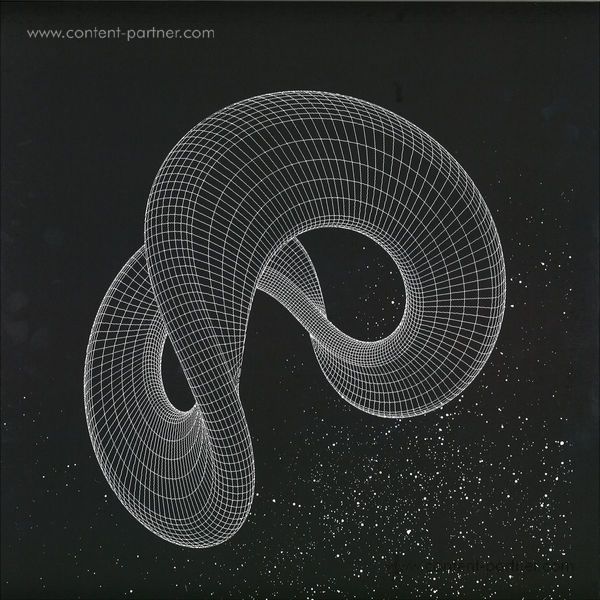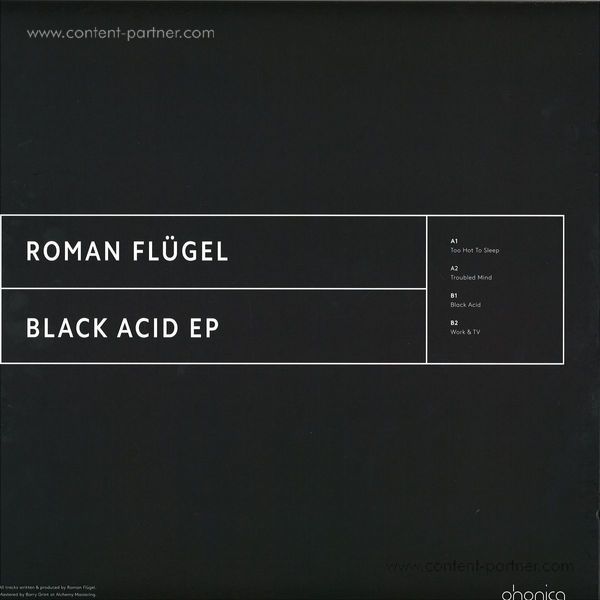 To order please add to basket and proceed to check out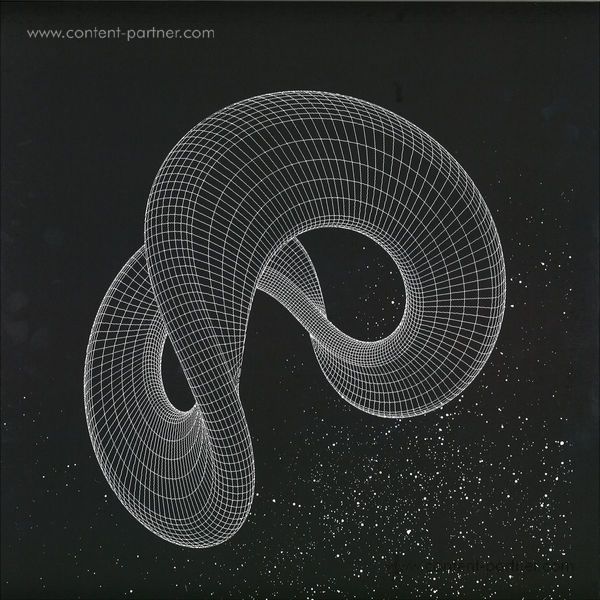 description
Frankfurt's favourite Roman Flu¨gel returns to Phonica Records with the 'Black Acid EP', a four tracker of Flu¨gel's signature black magic.

Roman needs no real introduction. Let's just say this prolific producer has a hugely varied discography stretching back to the early 90s, putting his hand to Techno, House, Acid, Electro, Ambient, Bass music... you name it, he's done it. It goes without saying that Phonica are extremely proud to present a brand new release from one of electronic music's truest talents!

The 'Black Acid EP' began life way back in 2013 as Phonica sourced material for their 'Ten Years Of Phonica' compilation. Roman's hypnotic, restrained percussion jam 'Giant Talking Vegetable' was one of the understated highlights of the release. A few years and countless email discussions later, London's leading independent record shop happily unveil a 12' with four new tracks of pure Flu¨gel black magic.

The ominous 'Too Hot To Sleep' begins proceedings and holds the listener in suspense, never quite giving way before the mood deepens even further with 'Troubled Mind', its tense melodies teasing then finally succumbing to long-awaited release midway through.

On the flip, title track 'Black Acid' continues the record's dark ritual, an off-kilter drum workout over a sea of uneasy pads with a needle sharp synth line eventually piercing through the murk. Finally, the clouds begin to lift for the beautiful and otherworldly chords of 'Work & TV'. Light at the end of the tunnel after all...