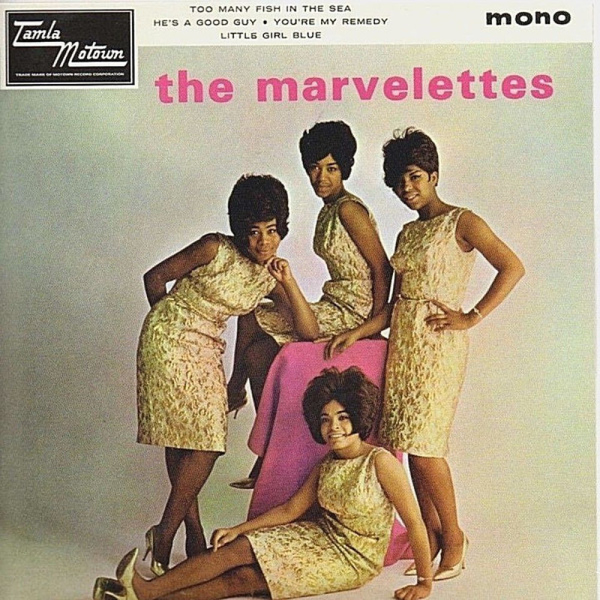 The Early Motown EPs Vol. 2 (7" Box Set)
3.
That Day When She Needed Me
---
7.
Too Many Fish In The Sea
---
8.
He's A Good Guy (Yes He Is)
---
14.
Girl (Why You Wanna Make Me Blue)
---
15.
The Girl's Alright With Me
---
19.
Looking For The Right Guy
---
28.
Oh Little Boy (What Did You Do To Me)
---
29.
What's Easy For Two Is So Hard For One
---
30.
You Lost The Sweetest Boy
---
32.
Where Did Our Love Go
---
35.
When The Lovelight Starts Shining Thru' His Eyes
---
description
Einzigartig und ein Muss für jeden Motown Fan – die zweite Volume der Motown EP Sammlung,
erstmals erhältlich als gemeinsame 7 x 7 inch Vinyl Kollektion.
The Early Motown EPs bringt den Fan zurück in die Zeit, in der die Motown EPs einen ersten Blick auf
die neuentdeckten Idole aus den USA ermöglichten. Die Cover waren mit kleinen Bildern der Künstler
verziert und auf den Rückseiten befanden sich kurze Texte mit wertvollen Informationen für die Fans.
Die Hall of Fame der frühen Motown Era wirkte mit - die Namen reichen von The Miracles, über Stevie
Wonder und Marvin Gaye bis hin zu The Supremes. Das Box-Set Volume 2 enthält EPs der The
Contours, The Marvelettes, The Temptations, Kim Weston, Stevie Wonder, Mary Wells und The
Surpremes.