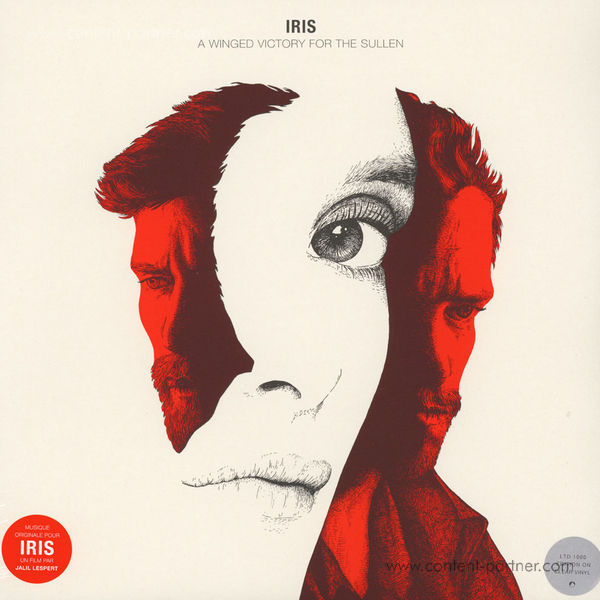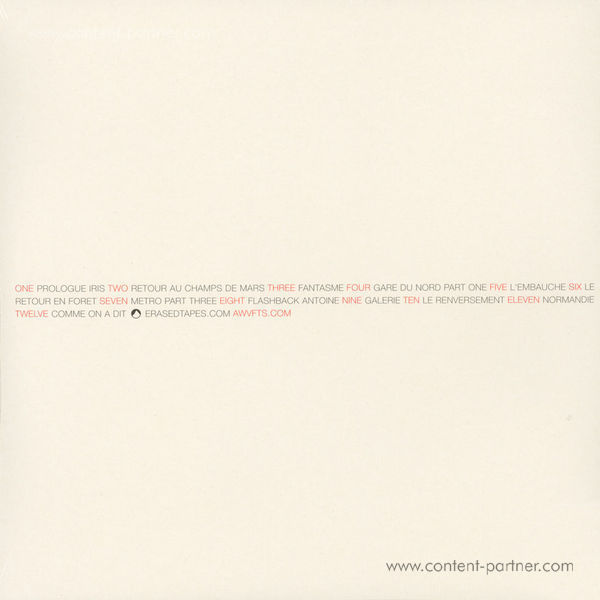 To order please add to basket and proceed to check out
2.
Retour Au Champs De Mars
---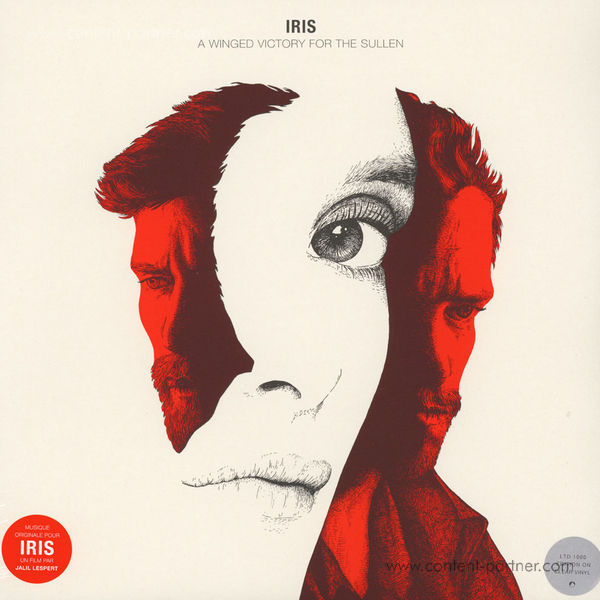 description
Analoge Elektronik und großes Streichorchester bilden einen modernen, cineastischen Soundtrack.
Der Thriller "Iris" von 2016 ist das Remake des japanischen Originals aus dem Jahr 2000. In diesem geht es um einen Kriminellen, der die Frau eines wohlhabenden Geschäftsmanns entführen und Lösegeld für sie erpressen will. Doch die Aktion läuft anders als geplant ... Den Soundtrack schufen A Winged Victory For The Sullen. Hinter der außergewöhnlichen Kollaboration verbergen sich Adam Bryanbaum Wiltzie und Dustin O'Halloran. Sie trafen den Regisseur Jalil Lespert erstmals, nachdem dieser bei einer Online-Recherche auf A Winged Victory For The Sullen gestoßen war. Als er ihre Musik hörte, wusste er sofort: Die beiden sind perfekt für meinen neuen Film! Man einigte sich darauf, einerseits im Bereich der analogen Elektronik mit modularen Synthesizern zu experimentieren und andererseits mit einem großen Streichorchester zu arbeiten, um eine gleichermaßen moderne wie cineastische Klangpalette zu entwickeln. Auf Wunsch von Robert Raths, Labelgründer von Erased Tapes, wurde aus den 60 Minuten Material ein prägnantes, 41-minütiges Album herausgearbeitet. Das Cover gestaltete die Berliner Künstlerin Stephanie F. Scholz, die auch schon das Artwork für Nils Frahms "Music For The Motion Picture Victoria" kreierte.