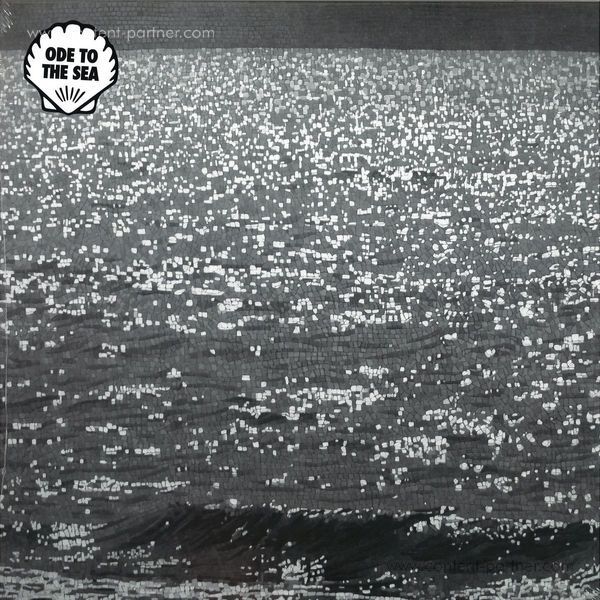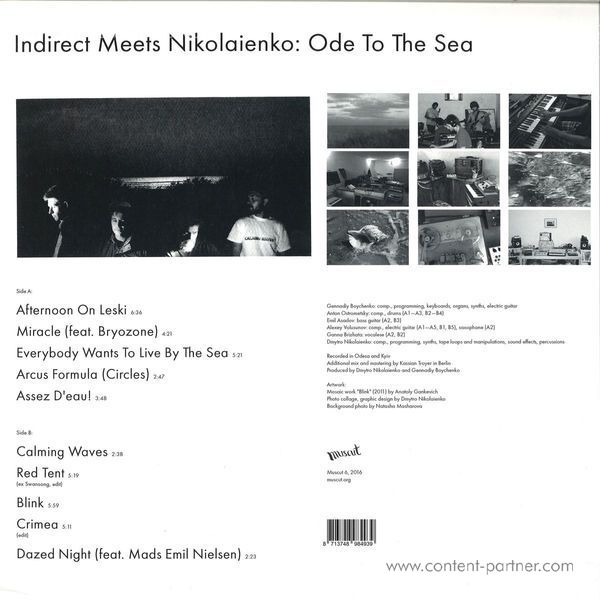 1.
Afternoon On Leski (Feat. Alexey Volusunov)
---
2.
Miracle (Feat. Bryozone)
---
3.
Everybody Wants To Live By The Sea
---
4.
Arcus Formula (Circles)
---
7.
Red Tent (Ex Swansong, Edit)
---
10.
Dazed Night (Feat. Mads Emil Nielsen)
---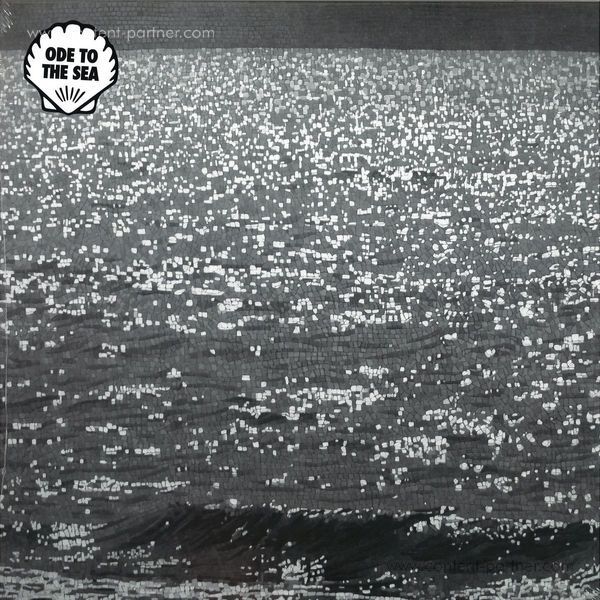 description
Ltd. edition of 300
Muscut: Why 'Ode' and why 'To The Sea'
Nikolaienko: Sea is something that always inspires me. This album is influenced by the music about the sea with a big variety of the songs from experimental to the popular ones, soundtracks for films and documentaries on marine theme, excerpts from memories of my own childhood and also phantom nostalgia. I have transformed my entire maritime experience into my part of the collage titled Ode to the sea'

Gennadiy Boychenko (Indirect): For me, as someone who was born and grew by the sea (the place is pronounced Ode - sa), working on this album was not about memories or distant fantasy. On the contrary - it was about right-here/right-now attitude. Take for instance the first track: it's that afternoon in June right there! And the first three notes, played on a synthesizer almost sing: 'wash a-way...'.